My friend Paul Mabray, of Vintank, recently gave a keynote address at an event held in Dijon, France, called "The Perfect Storm: How digital tools are forever changing the way we sell and market wine."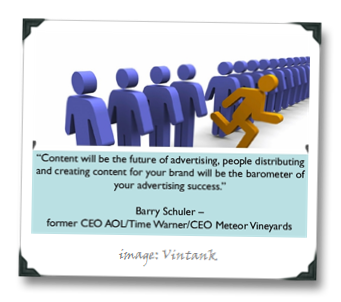 I didn't attend (alas), and I've no affiliation with the event apart from a random one: its organizer (another friend, Eve Resnick), showed a photo of me when presenting her findings from a recent study of U.S. and Chinese wine bloggers (see inset below – ironically, that picture was presented adjacent to text describing the average wine blogger, and apart from being male I don't actually meet the rest of the criteria on that slide!).
Anyway, I've been beating a similarly-toned drum to the one that Paul has been sounding when it comes to how to approach wine online, so it's nice to see that Paul's keynote struck a resonant chord with the attendees in Dijon (with a few tweeting that the figures and ideas Paul presented "blew my mind").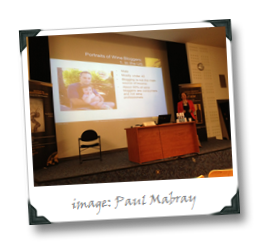 What I sincerely hope is that Paul's slide deck strikes a similar chord with wine brands here in the U.S., because the fact is if Paul's presentation doesn't blow your mind, then you are not paying enough f*cking attention to what is going on in and around the wine business right now.
Mind-blowingness embedded below for your enjoyment – and if you're in the wine biz, please do yourself a favor and read EVERY slide; then go out and be awesome. Paul's deck clearly demonstrates in the included figures alone that the time to debate whether or not your online social presence is important is long, long past. That time is much better spent on testing those online waters, connecting with your consumers, and finding out what does -and doesn't – work online for you and your brand.
Cheers – and have a safe & happy 4th!