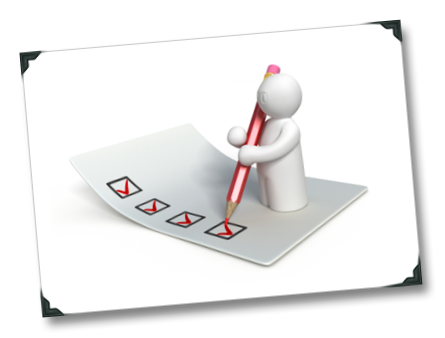 Pssst.
Hey.  You.
Yeah, you.
Wanna take a survey?
Oh, c'mon.  It'll be fun!
Some of you out there might remember Tracy Rickman, who co-chaired one of the break-out sessions at the first North American Wine Bloggers Conference.  Tracy is a Consumer Research doctoral candidate at Auburn University, and her dissertation pertains to wine blogs as an information source, with a focus on adding to the theories regarding media studies.  You can see Tracy in action at the WBC by checking out the videos from the break-out sessions.
I guess in a way wine blogs are her guinea pigs.  Which I can totally respect, since it means that someone is paying attention to us!  Anyway, as far as I'm aware there is no hidden agenda on Tracy's part, just the pursuit of knowledge (and of course her dissertation).
As the next phase of her dissertation work, Tracy is conducting a survey about readers' experiences with wine blogs.  This means that YOU have a chance to influence what might be the only study of its kind with respect to wine blogging.
The survey itself will take you maybe 15-20 minutes to complete, and will be open for about two weeks.  According to Tracy, currently there is about a 38% completion rate for the survey – which good, but I know that you people can do way better than that!
Anyway – head over to dbm.questionpro.com and lend a hand by taking Tracy's survey.  You can even use 1WineDude.com as the survey topic – just try not to say too many bad things about me, okay?
Cheers!
(images: nokia.com)