And you'd thought I'd forgotten all about wrapping up WBW75, didn't you?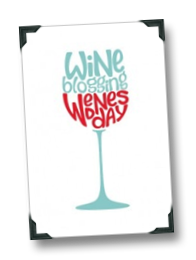 By all accounts Wine Blogging Wednesday #75, the theme of which was "Single's Night" and focused on the wine blog-o-world choosing and reviewing (on the same day) single vineyard designate wines, was a big success and I want to personally thank everyone who contributed their time, thoughts, energy and wines into making it such a fun time!
Special thanks also to WBW organizers Tim Elliott and Lenn Thompson for letting me unleash on WBW yet again. I think I had them a little nervous when I "crowd-sourced" the theme ahead of time, but we all survived.
After the jump you'll find a list of all of the WBW75 entries that appeared in comments here, or over at the main WBW website, or on twitter or Facebook the day of the event.
I'm not not reviewing wines this week with badges, etc., in lieu of showcasing all of the other reviews that were a part of this great event. Here's to the WBW75 contributors, and to many, many more WBW events to come!…
Cheers!