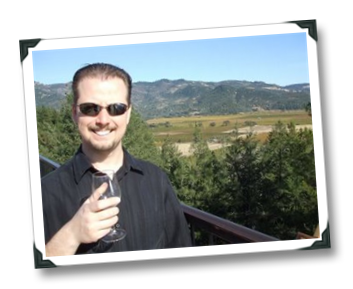 Back in April I wrote about my perception of the intended audience of wine blogs and wine writing, which at times seemed (to me) to be other writers and bloggers instead of wine consumers.  In that article, I also postulated that some of that "inbred writing" was a good thing, because it meant that a good portion of wine bloggers were in fact wine consumers who were sharing their experiences on-line with other wine-blogging consumers, and that this would ultimately have a positive impact on the wine industry as a whole.
I also offered up one example of such an uber-consumer, The Wine Whore:
"Take someone like The Wine Whore, whose blog unabashedly exists solely on the premise that it will feature a wine review in exchange for receiving a sample (no guarantee it will be positive, thankfully).  A lot of people (especially wine writers) will probably hate that idea. I love that idea."
Reaction to The Wine Whore blog has been mixed, especially within the wine blogging community itself.  Some view the premise as an affront to wine writing.  Others think the idea is a well-needed smack-in-the-face to an industry that too often takes itself far too seriously.  I sit squarely in the latter camp.  Usually.
I caught up with Randy Watson, the man behind The Wine Whore, to see how the blog was getting along nearly six months into its young life.  In summary: pretty well, despite its detractors.  Randy's twitter account numbers nearly 6,000 followers, and he has a sizeable friend base on facebook as well – and no, they're not all wineries and PR folks…
Check out the interview with Randy below, and share your thoughts on whether or not The Wine Whore is a bane, or a thing of beauty…
1WineDude: Since you started blogging, what type of growth have you seen in your readership?  What kind of readers are being attracted to your blog?
Randy Watson:  At first, I think a lot of people were visiting the site just to see what the heck was going on… kinda like rubbernecking an accident while traveling down the information superhighway.  A lot of people were just wondering if I was for real or if the concept would work.  Honestly, in the beginning, I had some doubts.  Having a racy name like 'The Wine Whore' can make it difficult to ask for freebies.  I am really glad I persevered. 145 posts later, over 120 bottles of wine, and 40 contributing wineries, the site boasts an awesome base of hundreds of loyal fans and readers.
The best part is that I get to do what I love and meet a ton of great people in the process…  I could not ask for anything more out of life.
1WD: Has your review concept worked?  What volume of samples are being sent to you?  Are you receiving samples from related types of wineries (e.g., large wineries working with PR firms, smaller wineries looking for more exposure), or has it been a mix?
RW: The concept has succeeded 100% in fulfilling my intentions.
The whole idea of the site was to provide a way to further my journey into the world of wine.  I don't profess to know everything and I don't claim that my opinions are the law.  Instead, I try to share what I feel are interesting facts about the wines and wineries that choose to contribute to my 'cause'.
Regardless of the source, the most exciting part for me has been the chance to taste wine that I would never had the chance to try otherwise.  From large distributors, to the small family wineries, I get a mix of all different types submitting samples.  It really just seems to depend upon the specific winery's marketing strategy at the moment.
1WD: Has your own palate / wine knowledge developed as a result of starting the blog?
RW: Absolutely!  I started this journey as a way to develop my palate and wine knowledge.  The ironic part is that the more I drink, the more I realize how little I know.  It is really funny how life changes your perspective the more you live.  I look forward to each bottle since I never know what lies behind the cork.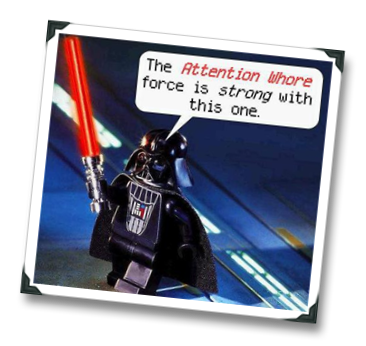 1WD: Opinions on the concept behind your blog are divided.  It seems many bloggers (though certainly not all) view it negatively.  What would you say to those that are critical of the concept?
RW: The core values behind the site are honesty and credibility.
Although the name may lead people to believe that I have no integrity, the opposite is actually true.  I chose the name 'The Wine Whore' to be as transparent as possible with readers as to how I receive the wine that I review and my reviews are written to honestly share my experience. How many other websites are willing to integrate their disclaimer in with their name?
I am not Robert Parker, I am Randy Watson.  The reviews are written to be entertaining and factual about the wine samples that I have received.  I provide my tasting notes and opinion… but it is exactly that: MY tasting notes and opinion.  If you want information about a bottle of wine, read a wine website… if you want to know for sure whether or not you like a bottle of wine, I encourage you to try it for yourself.
How are PR Firms and wineries reacting to the concept behind your blog?
RW: I am sure it is still a mixed bag but that's okay.  All of the wineries that were willing to share a glass of their wine with 'The Wine Whore'dig the concept.  It's really all about sharing the story about their wine.  They are thankful to have an fun and entertaining outlet
on the internet to accomplish this goal.
Regardless of whether or not everyone out there supports the site, I am just happy to have met those wonderful and interesting people that I have come across so far on my journey.  This includes all of the wineries, wine bloggers, wine lovers, and everyone else out there who has heard about my story.
I look forward to meeting many more!
Cheers!
(images: winewhoreblog.com, illinipundit.com)