Last week, the report of a single bottle of 62-year-old Dalmore single malt scotch whisky going for $200,000 (to – who else! – a Chinese businessman!) got me thinking about how f*cking expensive a hobby enjoying fine boozy beverages really is.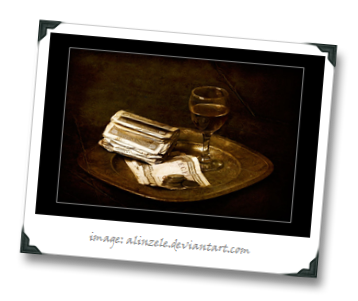 Most of us aren't plunking down the better part of the median U.S. house sale price for a bottle of Scotch or vino (or anything else), of course.  But Collecting and imbibing vino is not for the cheap or the faint-of-pocketbook. It's got to be right up there with golf (and, I'll add from personal experience, in-line hockey) in terms of expensive hobbies.
But then, it's so much more than just a hobby for us geeks, right?!??  That makes it all okay, right?!??  RIGHT?!????
Some wines are clearly undervalued these days.  Champagne is often a bargain even at the high-end – hear me out before you toss the flames: when you consider the quality you're getting, and the price vs. the production costs, the potential longevity of the better examples, and the fact that some of the best stuff out there can be had for just over $100 when it comes out… I think there's strong case to be made for saying that Champagne can be a decent deal even at the higher-end of the price spectrum.
Same thing for Sherry and Port, without a doubt in my mind.  Sauternes is an example of a wine that's crazy-expensive to make, and it's priced accordingly at the high-end, but Sherry and Port are also difficult, time-consuming, and labor-intensive to make – and while the best of them can age for a crazy amount of time and can probably be enjoyed someday by your crazy grandkids, they offer way more crazy bang for the buck (yes, even when they're in $75 and up range – of course they are different experiences entirely to Sauternes, however). Just a lot of crazy there, generally.
You can admit it – you've bought a wine that seemed really, really, maybe crazily expensive for your budget.  Did it deliver the goods?  Did it knock off your vinous socks?  Maybe most pointedly (and I think likely most telling), would you do it again? Was that wine so good that you became a repeat customer even with the lofty sticker price?…
In my soon-to-be new line of work, I've had the great fortune to have tasted a fair amount of expensive vino – nothing like the $200K most-expensive-drink-ever price tag, but certainly bottles worth hundreds of shekels a pop.  Of those, here are the most memorable for me (or at least the ones I can most clearly remember!):
Two things stand out about each of the above wines for me – aside from the obvious fact that they're all expensive as f*ck, I mean:
I remember clearly the circumstances in which I tasted them, and in all three cases those circumstances exponentially increased my enjoyment of those wines.
All of them predate my first appearance on planet Earth (though in the case of the J.J. Prüm, only slightly!). There's just something about older wines, and he mystery and history behind them, that captivates our imaginations, isn't there?
Actually, something else stands out about them as well – I didn't pay a dime for any of them.  Though I would have, if given the chance.  The fact of the matter is that I don't buy a lot of wine these days, and much of it is under $30 when I do.  I am far, far, far more likely to throw down $250 on a mixed case of off-the-beaten-path white (and/or dessert) wines (particularly under-appreciated things like Riesling and Rioja Blanco) than I am on a high-end cult red from California.  Nothing against those high-end CA reds, it's just that I get sent a lot of those wines as samples these days, and being a fan of novelty I start to gravitate towards change and differentiation from the norm of the moment.  Also, some of that shiz is just tiring to drink after a while!
I can also tell you that I've probably tasted more wines that were expensive and I felt weren't really worth – or just about worth – the price tags than I have very expensive wines that seemed to deliver excellent value at elevated pricetags.  I'm probably a bit jaded now, having tasted even some wines (especially Mosel Rieslings) that would have been considered pedestrian (and priced accordingly) in their time but have aged beautifully, and also experienced overblown wines with big price tags that I thought didn't stand a chance of aging gracefully. But there's a bright side to that polished, jaded exterior – I like to think it allows me to judge more acutely if a wine is worth it's high price tag.
As with all products, we should never forget that the main driver for a wine's price is what we (collectively, as consumers) are willing to pay for it!
How about you? What's the most expensive wine you've ever tried? And was it  worth it?
Cheers!