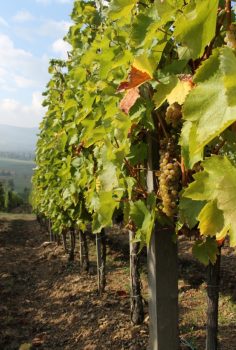 A quick note today to let you know that my latest piece for the Napa Valley Wine Academy has been published, this time focusing on Furmint (you can check out other NVWA articles here).
The once-kingly-then-humble-and-now-up-and-coming Hungarian Furmint grape variety has had a wild ride the past few years. While it seems like only yesterday that I found myself the temporary face of dry Furmint's presence in the wily U.S. market, that little video adventure took place about five years ago, when most Stateside wine nerds had little-to-no contact with the zesty, complex wines that grape was capable of offering.
It's been nice to see that Furmint gained a bit of traction, and that it continues to do fairly well, at least in terms of being on the taste-maker radar, gaining media coverage, and garnering wine competition awards. All of which are a long time in coming, and probably long overdue.
Anyway, if you want a quick primer on the history of one of my fave varieties (along with recommended producers to check out if you get thirsty), well, you know where to go.
Cheers!