Welcome to the Weekly Wine Quiz, you lushes oh vino-inspired peoples!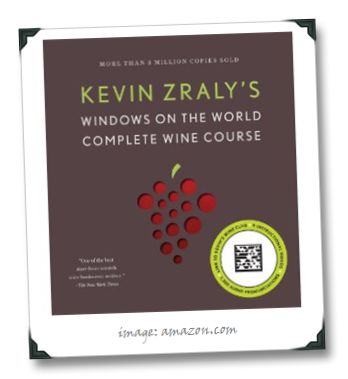 This week, we are combining the quiz with a giveaway, the giveaway item happening to also be the source of said quiz: the brand-spankin'-new edition of Kevin Zraly's excellent (and long-running) Windows On The World Complete Wine Course (worth about $20; I received a review copy).
Here's the skinny on how this will work:
You post a comment on this here post with your guess for the correct answer to the quiz question on or before 11:59PM PT TODAY.
Tomorrow (December 8th), I will post the official answer, and randomly select a winner from those who answered correctly in the comments. You need to have a mailing address in the continental U.S. (and have commented with the correct answer… duh…) to be eligible to win.
Ready? Let's do this!
(According to Kevin Zraly's Windows On The World Complete Wine Course), what was the most planted red grape (by acreage) in California in 1970?
Cheers – and good luck!