Welcome to the Weekly Wine Quiz!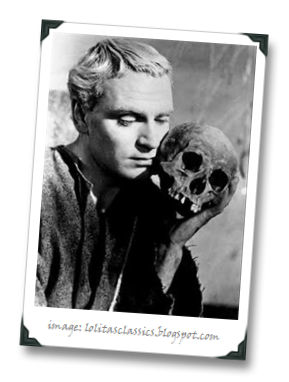 Based on feedback from ever-so-vocal-and-intelligent peeps like you, I do not supply the quiz answer directly in the post – you will need to tune back in later in the comments section for the answer. Blah, blah, blah – you know all this already…
Sometimes good wines just go… bad! Meaning, of course, that chemical faults can often ruin an otherwise perfectly good bottle of vino. Today's quiz wraps up our series on wine faults.
"Something's Rotten In The State Of Denmark… and Prince Hamlet is taking out the trash!" (major kudos to anyone who can tell me from whence that quote was qouteth, by the way):
Alas, poor infected & smelly vino, I knew you well…
If a wine smells of rotten eggs (yes, really), it has most likely been compromised by what compound?

A. Sulfur Dioxide
B. Butyric acid
C. Sorbic acid
D. Hydrogen Sulfide
Cheers – and good luck!