Welcome to Wine Blogging Wednesday #75, people!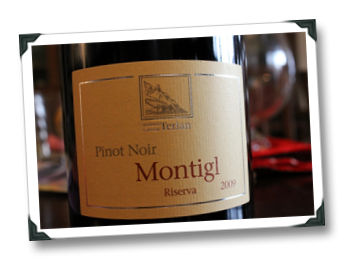 I'm thrilled to be hosting WBW this month, and I'm stoked to see what you all will be tasting throughout the day today, in keeping with our theme: "Singles Night!" For the background on the theme, check out the announcement post – the short story is that this month we are celebrating wines that are made from grapes grown on a single vineyard.
So get yourself some single vineyard wine, blog about it, comment here about it, or tweet about it (#WBW75)!
I'm kicking things off with a single vineyard wine that has been sitting in the bowels of the basement sample pool for some time, but that I've been excited about trying ever since I cracked the cardboard on its shipping box. It's a familiar grape, and maybe even a familiar region, but not necessarily a grape/region combo that would be all that familiar for many of you…
The juice: 2009 Terlano Montigl Pinot Noir (a.k.a. Pinot Nero) Riserva (Alto Adige, around $30).
The wine hails from the extreme Northeast of Italy, where successive invasions from the Austro-Hungarians after the fall of the Roman empire eventually resulted in a bi-lingual, autonomous region where Italian and German are intermingled (the wines from the region often carry the designation "Südtirol" in addition to "Alto Adige").
It's also a study in another sort of extreme: the vineyard is around 1800 feet in elevation, relatively steep, and planted on sandy, porphyry-gravel soils that drain well and (not unimportantly) retain a good bit of heat.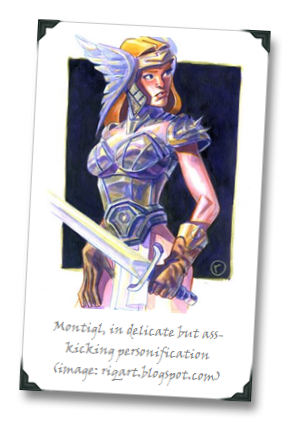 The result is a wine unique combination of cooler-climate Pinot Noir in a lighter body, lighter tannins, and lighter booze (13.5% abv), with a warmer-climate (probably courtesy of the radiated heat from those soils) red berry purity and ripeness.
It's far from the most complex Pinot I've ever sampled, but it's for sure one of the most unique Pinots I've ever tasted.
The word Montigl kind of looks like it belongs more to a Norse god than a vineyard, and this wine basically is a Valkyrie: feminine, beautiful, even delicate, yet full of deadly, sexy ass-kickery at a moment's notice.
The Montigl is light, almost delicate, but with a racy liveliness and great purity of raspberry and strawberry fruits. There's a hint (but just a hint) of toasty spice and earthy mushroom, and (probably most interestingly for the wine geek crowd) a savory note to the palate that comes as bit of a surprise after taking in the lightness of the wine and its focused berry fruits.
None of those things are foreign to Pinot Noir, of course, but the combination of real delicacy with a traditionally riper/bigger style of pure red berry fruit – and the juxtaposition of the earthy/savory and mineral/stony palate – well, that is a bit unique, I think. And it screams of place and character, and might just get you pining for the rugged mountainside.
Or it might just get your very, very buzzed. Or both. Hey, I drank the hell out of this wine (you know you're digging it when half the bottle is already empty before your SO has managed to find the time to pour herself her first glass).
Next week, I'll be giving you another view of a single vineyard… a rather special (and ancient!) one in California… stay tuned!
Ok… now it's your turn.
Wow us with your SV selections!
Cheers!