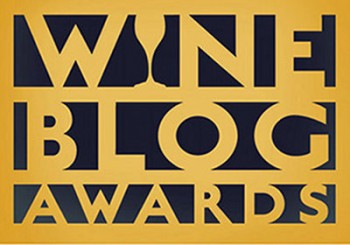 It's that time of year again, when the Wine Blog Awards come around and wine bloggers such as moi ask you to vote in them. In the 2015 incarnation, I'm a finalist in the Best Overall Wine Blog category, along with the following excellent websites:
Today, I am writing to implore you to vote (you can do that here), but not necessarily for me. The way I see it, the past several months on 1WD have kind of sucked.
Between divorce and my paying gigs, I've barely had enough time or energy to post on 1WD; I've all but abandoned the normal editorial calendar that this site has followed for several years, I am woefully behind on writing up some of the amazing wine experiences that I've had so far in 2015, and for the first couple months of the year I barely had the spiritual energy to get out of bed, let alone write at the level of what I'd consider to be my normal quirky standards.
That's what happens when you find out that the person to whom you'd been married had been lying to you for, oh, the last fifteen years or so.
Now, I am not looking for sympathy, folks. Serving divorce papers on my wife is one of the smartest moves I've yet made in my adult life, and I should've done it two years ago when I uncovered a hefty portion of her secret life. So, you might have noticed that things are starting to pick up a bit here on 1WD, and that's no accident, as the natural consequences of my improving personal life have started to bear fruit; I've been focusing on taking care of my amazingly resilient kid, I am feeling hopeful and free, I am on the dating scene (ahem… ladies… just sayin'…), I'm offering support to others who are going through the types of betrayal I've had to face, and I'm more-or-less back to being myself (only with some new-and-improved personality features – hey, you'd hope all of that money spent in personal therapy would pay off somehow, right?).
But these aren't the 2015-to-2016 Wine Blog Awards, and I'm not feeling too good about 1WD being seen as cream of the crop for the 2015 portion so far, because it's not. So go vote for someone else's wine blog (all of the above listed sites are well worthy of the honor), but most importantly, just go VOTE!
Cheers!
p.s. – Apologies for the over-sharing, but if you're looking for a wine blog where personal aspects don't enter into things, you've been reading the wrong one. Seriously. In fact, this site has always been like that, so if I were you, I'd be questioning my level of attentiveness, and I'd stay away from shiny things because they might easily distract you. Just sayin'…