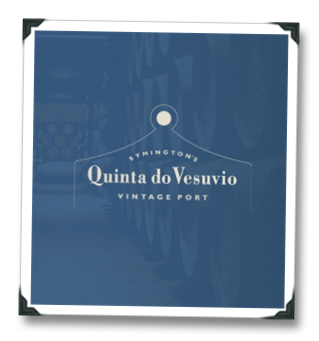 First things first, we need to make it clear that I am not an authority on Port, fortified wines, or spirits.
This has everything to do with lack of tasting experience and nothing whatsoever to do with a lack of affection for those general libation categories.  In fact, I have a sweet-tooth and I never, ever turn away the opportunity to try fortified wines, especially when they have the potential of residual-sugariness.
Which is why I was more than happy to visit the tables pouring such libations at the recent Wine Enthusiast Toast of the Town event in D.C. (that's the event I covered via video in a recent post that you probably didn't watch, based on the comments and traffic numbers). 
Which is where I went ga-ga over a 2007 Port.  Which wasn't the first 2007 vintage Port that I've tasted, but it was the best 2007 vintage Port that I've tasted. I went so ga-ga over it, that I bought a 6-bottle case of it, and it's the first wine ever to garner an "A+" rating in my "mini-reviews" – meaning that I felt it was damn-near as perfect as perfect gets.
Based on my (admittedly limited) exposure to 2007 Ports, I'm growing increasingly more convinced that Roy Hersh over at For The Love of Port nailed it when he wrote (back in November):
"From all accounts 2007 was something very special. As I mentioned, when visiting the Douro during the harvest in 2007, the energy was palpable and virtually everyone we came in contact with, was glowing and chatting us up about the quality of the grapes. Admittedly, there is always some hype surrounding the vintage time, but in 2007, it just "felt" different… I am still somewhat divided in my opinion of this vintage overall. There is no denying that there were many fantastic, well made vintage Ports in 2007. The upshot is that I found myself writing, "the greatest young ______ Port I have ever tasted" from a number of houses. With 2007, they seemed to raise the bar to a distinctly higher level than ever before. On the other hand, I believe that the percentage of truly great Vintage Ports is less than I would have expected from such an exalted vintage."
In other words, while there may not be as many stellar VPs from 2007 as you'd expect from a hyped vintage, the ones that are stellar are really stellar – like, mind-bogglingly stellar…
Jamie Goode had a similar take on the 2007 Port situation:
"My views on 2007? It seems to be a pretty spectacular vintage, with very fresh, pure fruit characteristics. Many of these Ports will be approachable young, but the best ones also have the potential to age for 50 years. I could buy a few cases of these wines and drink them for the rest of my life. How cool is that?"
It's pretty friggin' cool.  The better 2007 Vintage Ports seem to be on a rampage of kick-ass awesomeness not seen since the Scorpions released World Wide Live. Case in point is my new love affair, the 2007 Qunita do Vesuvio Vintage Port.  My mini-review:
07 Quinta do Vesuvio Vintage Port (Porto): Simply put, one of the finest expressions of Port that I've ever tasted. Superb & sublime. $75 A+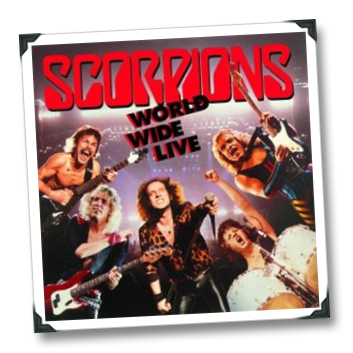 You know how Port often gives you a profile of raisined, dried dark fruits?  This Port has none of that.  The fruit is dark, blue and intense, so rich you feel as though you could scoop out the gooey blackberries and blueberries with a spoon and drizzle them over waffles.  But if you did that, you'd miss the white pepper that hits your throat just before you take a gulp of this Port, and you'd certainly miss the intriguing mix of dark cocoa and acidity and a finish that, while powerfully alcoholic, also carries the remnants of those dark fruits lilting upward.
In a word, the 2007 Quinta do Vesuvio is ridiculous, and I plan on enjoying my stash intermittently over several years to see how it develops – and it could go 30 years, easy.
We could talk about the long history of Vesuvio, the fact that they still stomp the grapes by foot in granite lagares, or about how the entire Symington family helped tread the Touriga Nacional (55%) and Touriga Franca (45%) grapes that went into the `07.  But then, you may not want to think about old people's feet when you're sipping this inky purple nectar. 
The message, for what it's worth, is that Quinta do Vesuvio continues to be the real deal, and the 2007 vintage – when it comes to the best Port producers, anyway – continues to deserve the hype.
Cheers!
(image: quintadovesuvio.com, amazon.com)