Yeah, I know right? 
There's an upside to more and more wine being made more and more in an "international" style by more and more producers in more and more regions?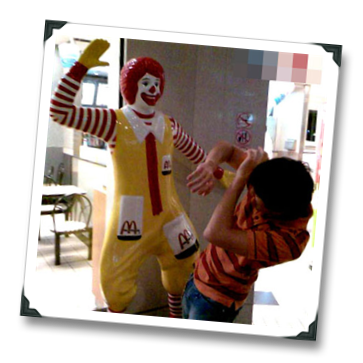 Yes, there is.  Yes, I'm serious.  No, I haven't been drinking too much wine while writing this.
First, we need to explain what the "international" style is, which essentially is the advent in recent years of big, extracted, jammy, heavily-oaked, high-alcohol wine (both red and white).  Robert Parker, who is the "1" in the 1 and 1/2 of the wine critics that move the majority of the wine market (Jim Laube at Wine Spectator is the "1/2"), likes the style and awards it high scores, which in turn allow producers of those styles to charge higher prices and then the market takes over to influence other producers to follow suit when making their wines so that they can sell more and charge more, etc., etc., blah-blah-blah. 
The result, according to the detractors, is wine going the way of fast food, like McDonald's taking over small family restaurants in Europe; everything becomes the same and we lose regional originality.
The whole phenomenon was more-or-less lambasted in the film Mondovino, which if you haven't seen it yet, will give you a crash course in all things "style international du vin."
Go ahead and watch it.  I'll wait.
Done?  Okay, cool, let's get back to what's right about the Disney-ification and McDonald's-ization of the modern wine market…
It's certainly true, in my opinion, that we're losing something with the popularization of this style of wine, and the homogenization of an "international" wine style.  It's also unfairly being blamed on California, just as the spread of multi-national food corporations like McDonald's at the expense of regional cuisine is often unfairly blamed on the U.S. (source: EVERY OTHER conversation about food that I have EVER HAD with a local when traveling in continental Europe).
We've also lost some other things.  Like lots of brett-infected equipment in Europe churning out wines that smell like band-aids and squirrel poop that are sold as "terroir-driven" for $60 a bottle.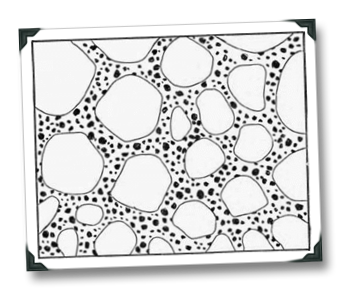 In other words, you may hate the International style of wine, and you may hate the fact that so many winemakers are going for it, but you ought to love the fact that there has never been a time in the history of winemaking where wine quality has been so high and simultaneously affordable.
There are for sure abominations out there – reverse osmosis is like invasive surgery, for example – that are Fraken-wines that while technically without flaw are also without any perceptible sense of soul.  But I think we (and the media) overplay that, the same way that we overplay McDonald's being the source of all unhealthy food in the Universe.
Don't like it?  Don't drink it.  There are still a massive amount of alternatives. 
Don't like it?  Keep complaining, so that you stem the spreading tide of that style of wine and instead champion your favorites.  Vote with your wallet, because that's what others are doing and no one would be making the International style if it wasn't selling (and please spare me from the "people don't know what they're doing and only buy based on Parker scores" speech: give consumers a bit more credit than that – they might do that once or twice, but eventually personal taste and available choice will take over).
Just don't pine for the good-ol'-days when lower quality wines got away with charging an arm and a leg for faulty wines that under-deliver.  If the International style has had a benefit, it's the forcing of some storied wine producers to stop sitting on their laurels and clean up their acts (and their equipment). 
For more (very) interesting debate and great writing on this topic, check out BeekmanWine.com and FoodandWine.com.
Cheers!
(images: lolzombie.com, chestofbooks.com)