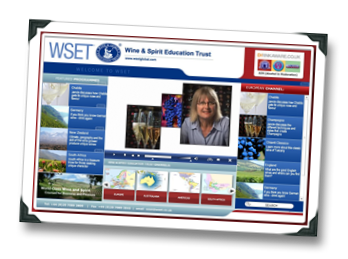 This will probably show just how large of a rock I've been living under, since I'm just coming onto this now and their domain has been registered since October of last year…
Anyway, the Wine & Spirit Education Trust (WSET) has (relatively) recently teamed up with Jancis Robinson, as well as a few regional promotional groups such as the German Wine Institute, to release a series of three-minute educational videos on wine.  Each of the vids focuses on a particular winegrowing area or country within a region (e.g., Europe, the Americas, South Africa, ANZ…).
I'm a fan of the WSET (I hold their Intermediate and Advanced certifications), and while I feel that their fees are relatively expensive, I can personally attest to the high quality of their courses and the relevant wine experience that they provide.  Those of you in the Philly area that are interested in WSET classes should check out PhillyWine.com – I personally know a few of their instructors (Mark Cochard, Charles Austermuhl, and Neal Ewing) and they're nice and very knowledgeable guys.
Anyway, the WSET vids are aimed at beginners, so I'm not sure how much 1WinDude.com readers will get out of these, but they're well done and at least worth giving a quick look:
Cheers!
(images: wsetglobal.tv)