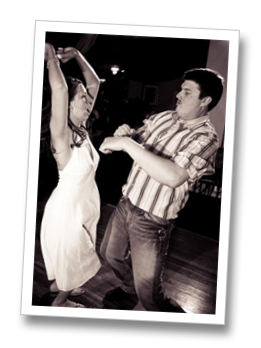 Will a lack of diversity hurt the winemaking industry in the future?

Hey wine lovers and winemakers – Let me tell you a little about you.
Chances are, you're white.  Or, I should say, chances are you're not black – especially if you're a winemaker in the U.S.
In fact, if you're an American winery owner, there is a 99.9% chance that you're not black, because African American winery owners represent roughly 1/1000th of the total number of wineries in the U.S.  That's a staggering misalignment with the diversity of the American population.  If American winemakers held a dance party tomorrow, it would be a clinic in the world's worst overbite-sporting dance floor moves, because it would be lilywhite.
Based on the numbers above, it's not a stretch to say that the state of African American representation in winemaking is pathetic.
And frankly, given the racial divides that have been crossed in recent years, the American winemaking community should consider that an embarrassment.
It's an embarrassment nearly on the same level of the U.S. space program, which spends billions sending people into Earth orbit (using a craft that is run by three 286 CPUs) to conduct experiments, circle the Earth a few times and come back – which one could argue is a huge waste of money and people potential when there is so much more we could be doing in terms of space exploration than basically duplicating what Sputnik did in 1957.
As for why we're in this situation, I blame the winemakers – black, white, and every color in-between…
I've no doubt that African American vintners care deeply about making the best wine that they can, and I'd be willing to bet that many of the wines made by African American winemakers are superb.  But I do doubt how seriously African American winemakers are taking the matter of expanding the number of black winemakers.
Case in point: I contacted most of the six members of the Association of African American Vintners in preparation for this article.  After initial correspondence where they agreed to help and field my questions, the total number of responses I've had to my specific inquiries is ZERO.
Sorry, folks – that's not trying hard enough, even if I am B-list blogger.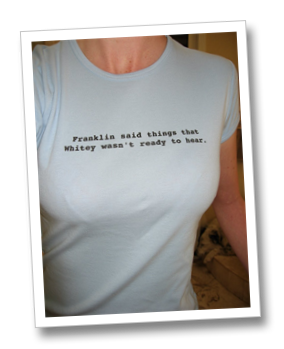 About this time last year, NPR ran a radio piece with then AAAV head and Esterlina Vineyards co-owner Stephen Sterling.  It seems that in the year since that interview took place, there hasn't been a great deal of forward momentum for the black winemaking and wine appreciation community.  Speaking from personal experience, I'm starting to lament the homogeneousness of – and general lack of diversity in – the wine business in general.
Which could be exactly what the wine word doesn't need right now.  Why? Because the people buying fine wine in the U.S. are no longer rich white people.  There is a growing population of affluent ethnic minority consumers who are becoming wine buyers.  Which means that U.S. winemakers, as a poorly diverse group, are well positioned to lose more customers, since it's a long-established notion that diversity is good for business, increasing customers. market share, and overall profit, while lack of diversity does has the opposite effect on businesses.
What should be even more concerning for U.S. winemakers is that the lack of diversity in their ranks sets them up poorly to service the newest generation of wine drinkers, Millennials.  Millennials as a group are more ethnically diverse than the Baby Boomers who are buying most of the wine sold today. More importantly, Millennials think of themselves as more ethnically diverse and expect to be treated that way as consumers:
"Not only have they grown up in an age in which diversity was taught in school, but a full one-third of the Millennial generation identifies themselves as non-Caucasian. Because of this, they often question any marketing that is not inclusive, and doesn't portray diverse races and genders. In addition, they are highly influenced by minority cultures, in terms of music, sports, dress and language. The marketing implication here is to show diversity in all advertisements, emphasize universal values, and consider focus on specific cultural values."
I know what some of you are thinking.
The color of the winemaker's skin shouldn't matter!  What matters is what's in the glass!!
And if we lived in a utopian society, I'd agree with you.
But the world simply doesn't work that way.  If it did, we wouldn't have had to wait so freakin' long to get a person with President Obama's background in the White House.  The bottom line is that race is still a struggle for many, and equality is a battle that is slowly being won in America – but not without effort.
The 'wine crowd' is still, by-and-large, the 'white crowd'.
We all need to do our part to change that.  Winemakers… are you listening?
Cheers!