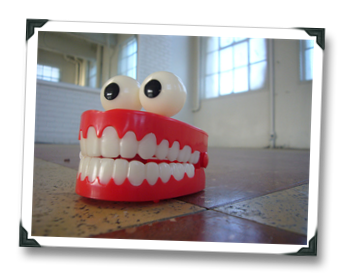 Some of you out there reading this who may be in the wine trade will already know some of what I'm about to unfold here on the virtual pages of 1WineDude.com.  To those people I say this: chime in with some comments to help those who are soon to step into danger's path.
Some of you, who are new to the trade, or are eager and enthusiastic consumers who are planning to attend a wine tasting event during which you may have the opportunity to taste upwards of 100+ wines in a short amount of time.  To those people I say this: read on and pay attention – it just might save you some pain.  Some real pain.
As the bards AC/DC said, "For those about to Rock – We Salute You!"
Anyway… I'm not talking about the fact that you need to pace yourself when tasting dozens and dozens of wines, or the hazard of your judgment becoming impaired due to absorbing alcohol through your mouth even if you spit all or most of your tastings.
I'm also not talking about the potential staining of your teeth from tasting a ton of red wine (though that is certainly an occupational hazard, though a temporary one).
Nope – I'm talking about something more… insidious…
I'm talking about the fact that wine tasting – red or white – at high volume absolutely wrecks your mouth, almost as raucously as AC/DC's Angus Young wrecks your eardrums in concert with the insanely loud and blazing power of his Rock.
Almost.
To make a long story short, the low pH levels found in wine can cause your gums to recede (exposing sensitive parts of your teeth root structures) and tooth erosion – in some causes, eroding teeth instantaneously.
The effect of this varies based on an individual's sensitivity and their normal amount of saliva, which acts to protect tooth enamel and help to mitigate the negative impact of acid in the mouth when pH levels get too low.  According to The Adelaidean:
"Wine makers, wine judges and wine marketers' chosen profession puts them at a higher risk of tooth erosion, but it is a problem that can be reduced, according to Dr Diane Hunt, a senior lecturer in Restorative Dentistry at the University of Adelaide.

Tooth erosion can affect anybody's teeth. It is an irreversible process, which rapidly occurs when acids, commonly from food and drink, are present in the mouth.

When these acids are present and the pH level of the solution that bathes the teeth gets below 4.5 teeth start to erode. The acids dissolve calcium and phosphate from enamel surfaces and expose the dentine, which is a very sensitive tooth material, causing tooth sensitivity.

Because the pH level of wines can range from 3.2 to 3.8, with sparkling wines as low as 2.8, instantaneous erosion can occur in susceptible people."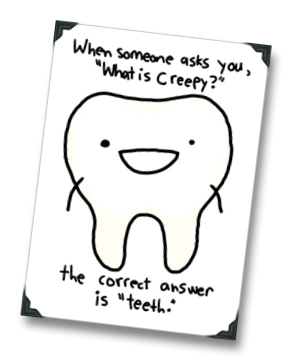 This topic has been covered before by other wine writers, and I noticed that Alder Yarrow at Vinography.com has experienced the same thing I have after tasting lots and lots of acidic whites – severe tooth sensitivity.  I also find that wine tasting makes the inside of my mouth rawer than an Angus Young guitar solo, taking several days, at a minimum, to recover.
The Adelaidean article goes on to note that Dr. Hunt recommends that wine tasters not brush their teeth before bouts of serious wine tasting, in order to let an extra layer of plaque help to protect their teeth.  Strangely, I haven't been able to find any serious tasters who back that view – in fact, they tend to recommend just the opposite.
Take George Miliotes, Master Sommelier and Director of beverage and hospitality for the Seasons 52 restaurant chain, for example.
"I brush my teeth several times a day" he told me recently during a dinner at Season 52's new Cherry Hill, NJ location.  He was talking about how he keeps his palate from fatiguing and his teeth from aching when he works with winemakers during the blending process (George blends wine on location that make up two of Season 52's exclusive by-the-glass pours, from the Mosel and Jumilla, respectively), during which he tastes hundreds of samples.
Which brings us to the Secret Weapon portion of our post.
What is THE tool needed to help stave off the nasty destruction of your pearly whites during an intensive wine tasting?  A damn good toothbrush.
Personally, my gums were in sad, sad shape a few years ago, to the point where my dentist was uttering phrases like "gum surgery" which sounded very, very painful.  I invested in an OralB electric toothbrush, and have never looked back (the gums are now in tip-top shape, by the way).
Probably not the advice you were expecting, but if you're going to taste a ton of wine, it's the advice that you need to hear.
For those about to brush – WE SALUTE YOU!
FIIIIIIRE!
=================================================================
=================================================================
Cheers!
(images: flikr.com, nataliedee.com)