… Chaos!
Hopefully it will be somewhat organized chaos, but I expect, geeky, controversial and entertaining chaos nonetheless.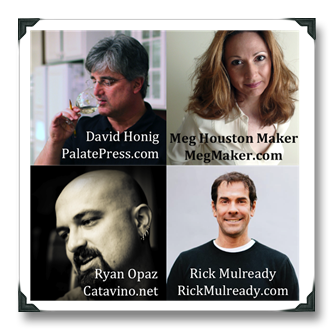 For Episode 7 of The Punch Down, we've invited four guests. NO, that's not a typo; including my co-host Tara and I, there will be six people on video for TPD Episode 7!
Tara and I have wanted to do multi-guest format show for months, and for September we're finally pulling the trigger on it. We've got four intelligent and opinionated guests that we'll throw on the virtual grill to discuss how the wine world is/isn't/should be / could be leveraging its social media efforts.
The lineup:
I've got controversial, pointed, and edgy questions planned for all of them. I just hope this one doesn't go twelve hours or something, because things are for sure gonna get lively during this little soirée next week. So now I finally get to pretend that I'm Bill Maher and ask questions to each guest that then get the rest of them all fired up and arguing in (mostly) friendly ways. Awwwwww yeeeeeahhhhhhh!
Join us LIVE on Tuesday September 17 at 1pm Eastern (10am Pacific, 6pm UK) for geekery!
Cheers!