Whew! The Punch Down Episode 9 is in the books.
Geekiest. Episode. EVER!
The Punch Down Episode 9 with Clark Smith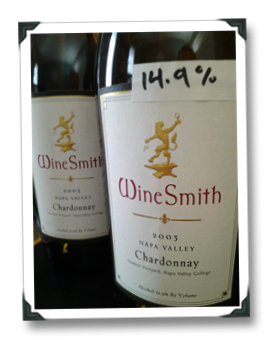 Where to begin with this one? Our guest Clark Smith was in rare form, opening up a few hundred potential cans of winemaking worms. Among the topics: taking the natural wine movement to task, and showing us what happens to the texture of a wine when you play The Doors or Iron Maiden tunes in the background (a somewhat oddly terrifying experiment that you can try for yourself at home). If you think it's easy to manipulate wine, wait until you see how easily YOU can be manipulated as a taster! I also taste through Clark's 2003 Napa Chardonnay – both in its original (14.9% abv) and de-alcoholoized (12.9%) states… guess which one is better?
Oh, and Clark starts off with a song about Monticello Viognier. Which we can all agree is bad-ass, I think.
Prepared to have your minds partially blown, people, this episode turns a lot of our collective romanticized notions about winemaking on its barrel heads.
Mentioned in this episode:
Cheers!