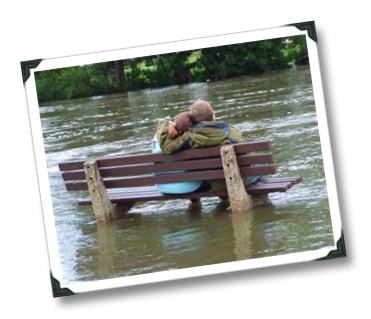 "Who cares what wine bloggers have to say, after all?"
That question has been posed (with full negative connotation) by at least two established wine personalities as recently as a few months ago – one the most influential wine critic in the world, the other a long-standing wine writer and editor.
Well, I have a answer for them.  Rather, I should say that the established media has answered their question for me.
The question should probably be amended now to read:
"Who cares what wine bloggers have to say?  Aside from two of the most preeminent newspapers in the United States, I mean? Oh… wait a second… Uhmm…"
Last week, wine bloggers were quoted in both the NY Times and the L.A. Times.  In the case of the NY Times, two wine bloggers were quoted, actually, in a story about a wine video blogger that was written by someone who likes to think of himself as a blogger (but to be fair is paid by NY Times so some would argue it's not a 'true' blog).
I think that my feelings were summed up best by the character Sydney Fife in the comedy I Love You, Man when he cheered on his best friend at a fencing match, heckling the opponent with the timeless phrase: "Suck it, Gil!!!"
Before I get too gleeful here, I should note that I understand that our place in the wine world, as bloggers, is still small. I'm not too big for my britches just yet.  But… the tide is indeed turning, and the flood is indeed coming.  Detractors, no matter how well-established, can no longer tell us that the flood is not coming, because the first wave has trickled onto their floor and even their socks are soaking wet…
In an email interview that I did for Tom Wark's Fermentation, I was asked about the impact of wine bloggers on the industry as a whole:
Do you believe wine blogs have made any marked impact on the wine industry or wine culture?

"I think as a whole bloggers need to move on from this topic, actually.  If this topic was a play, it would be written by Pinter and would involve the lead characters doing a lot of wailing and gnashing of teeth, Old Testament style.  And furrowed brows – a lot of furrowed brows.The data is in, we **have** made and **are** making an impact – it's just an indisputable fact.   Now… what are gonna *do* with our influence? *That's* the question we need to be thinking about collectively now."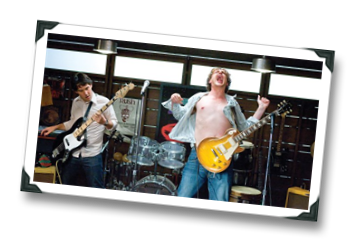 In other words, the question for us now is, What's next for wine bloggers?
I think I have a potential answer for that one, too.
We need to band together.  It's only in collective power that we can start to move mountains, as they say.  The Wine Bloggers Conference has proven how effective this approach can be, and now there are efforts such as Palate Press, which are also bringing wine bloggers together in interesting ways.  Do we know what the future will bring? No. Do I think the future lies in a fragmented population of a handful of influential wine bloggers who would stand alone as the cream of the crop of the wine blogging community?  No.  No way.
To the detractors, I'd offer this piece of advice:
Life is like a river, and there are two ways that you can approach it.  The first is to go with the flow.  The second is to stand in the middle of the stream, dig your heels in, and spread your arms forward in a futile attempt to stop the flow or alter its direction.  Life is significantly more fun and interesting when you approach it the first way.
When the flood comes, grab a piece of flotsam or jetsam, and come along for the ride.  There's enough room in that impending stream for everybody.
Cheers!
(images: thedailygreen.com, avclub.com)