Actually, I lied.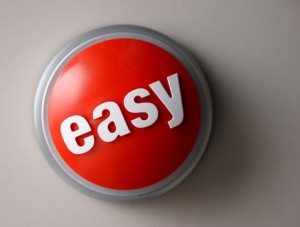 Since you will also need a decent corkscrew and a wine glass, you actually need five things to better appreciate wine.  But no more than five, and those last two are just enablers (as we say in my office).
But first, a bit of preamble (as we also say in my office)…
When I tell people that one of my jobs is related to wine, they give me a strange look.  It's the same look they give me whenever it comes up in conversation that one of my other jobs is as a musician (oddly, I receive very few disparaging comments on the fact that playing rock music and drinking comprise a contribution to my income).
It is not a look of admiration.
It's more like the look I imagine that people would give the embalmed and glowing remains of an alien corpse if it was discovered on this planet and then put on display somewhere.  A look that says, "Hmmm… you are strange and perhaps you possess some strange powers that I do not understand…"
But there is nothing strange, magical, or otherworldly about wine appreciation (or playing music – ok, playing music is strange but that has more to do with most club owners being weirdos).
Why wine appreciation has been put on a pedestal is beyond me.  I understand how it happened (a great write-up of which was the topic of a recent post by Alder Yarrow over at the excellent Vinography.com).  But I will never understand why it happened.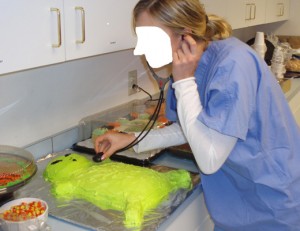 It's a myth that is perpetuated by many of the established wine magazines and some of their wine critic staff, because, like credit card companies finding suckers who are already in debt as potential new customers, or fake alien autopsy videos looking for true believers, it makes them money.
In fact, I can tell you from first-hand experience that wine appreciation is actually pretty easy. Look at me – I did it, and… well, you tell me: do you think I'm the smartest guy you know?
Didn't think so.
If it helps, before you jump in and start buying vino by the case, just spend a day telling yourself that wine appreciation is NOT hard – in fact, it's easy and natural.  I've done this before starting anything that I'd previously convinced myself was "too hard" to try.  Works like a charm (but maybe I'm just self-gullible?).
Anyway, let's cut to the chase.
The 3 Things You Really Need (To Do) for Better Wine Appreciation:
Taste.  A lot.
No secret or mystic initiation rites here.  Just start tasting. Buy a bottle and taste.  There is no prep. work required.  Just do it.

Yes, it's that simple.

Look at it this way – how else would you try anything new?  If I served you a dinner dish that you'd never had before, would you need to do any prep. work before you tried it to see if you liked it (or didn't like it)?  The idea is totally preposterous.  If buying wine frightens you, then buy online from any of the great retailers that advertise on this blog – they'll help you find something decent in your price range. The important thing to note here is that you have nothing to fear by jumping right in and tasting.

Note what you like – and what you don't like.
This is easy as well.  When you taste a wine, write it down.  Pay special attention to what you like in the taste of that wine (remember, we're tasting here, not guzzling), and what you don't like.

This will help you to do two important things: a) learn what floats your boat about certain wines so you can enjoy more like those, and b) learn what you want to avoid in certain wines because you don't like those tastes.  For example, I don't like mushrooms.  In fact, I hate mushrooms.  It's fungus, for gods' sake.  Or cream.  Don't lke cream either – turns my digestive system totally inside out (whoops… TMI…).  Cream of mushroom soup is right out.  How do I know I want to avoid those tastes?  Because I tried them, didn't like them, and I've got a mental note about that which helps me to avoid unpleasant culinary situations in the future.  Easy.  Wine is no different.

If it helps, follow a system (I've outlined a simple one in my eBook).

Come with an open mind.
Here's a question for you: would you eat only one thing every day for the rest of your life, if you had any choice in the matter? Would you eat nothing but steak?  Or wear only red clothing, forever, until you died?

Probably not.  But if you limit yourself to drinking only one kind of wine (say, for example, oak-ladden and buttery Chardonnays), you are basically doing the exact same thing. There is a dizzying array of wine varietals, regions, styles, brands, etc., to be had in today's marketplace.  Don't handcuff yourself by limiting the enjoyment and pleasure you could have – your motto here should be "try anything at least once."
There you have it.
Wine Appreciation = Super Simple. No go out there and enjoy yourself!
Check out more 1WineDude.com articles on Learning Wine & Zen Wine Appreciation.
Cheers!
(images: doubleazone.com, warehouse.carlh.com, wku.edu)