It's with great pleasure (and after a sh*tload of hard work, not to mention wine tastings) that I reveal the 2011 version of 1WineDude.com's Most Interesting Wines Of The Year!
The "competition" (such as it is, though it really isn't such) was once again fierce, due to the volume of wines I tried in 2011 (up again from 2010 – considerably) and in the high level of quality of many of the wines to which I had the good fortune of being exposed through hundreds of samples, dozens of visits, blah-blah-blah.
The average price tag of the wines in this year's list is once again on the high side (around $69), but there's a price to be paid in creating a product that stirs the emotions, I suppose – the good news is that while several *very* expensive bottles are on the list, some of the best can be had for a relatively-reasonable $35-$40 per bottle.
For those of you who are new all of this and at this point are wondering what the hell I'm raving on about:
I compile this list annually. It is NOT intended to be a "best of" or "highest rating" or "circle jerk" list (no mater what the PR folks do with it!).
It is intended to be a list of arbitrarily-chosen wines that stood out, to me, as being particularly interesting for any number of reasons, not least of which are quality and complexity, and to call attention to those wines that I found most compelling this year – wines that make me want tot tackle the mountain of samples in my basement in search of another that might be somewhat like it. Actually, isn't that how most non-chemical addictions start? Ah, whatever…
These are not wines released in 2011 (though I try to favor recent releases so that you have a chance of actually trying the wines in this list), they are wines that I tasted in 2011.  Not all the wines I tasted in 2011 qualified – the wines have to be at least somewhat available so that you have a shot at trying them.
Also, the list of finalists included some wines tasted in late December 2010 (since this list is compiled in its final form in mid-December).
This year, I'm happy to also announce that the list comes complete with a new badge,  created by Mofunsun Enterprises, LLC (a.k.a. design rock-star Jeffrey Sun) who also designed the badges I use each week in my wine reviews (see above). Producers included in the list below are free to use the MIW badge in any way that they see fit, so long as it is not modified (those interested can contact me for details).
This is, by far, the most difficult content for me to compile each year. No pressure, but if you don't enjoy it then bah-humbug, you can go sit on an inappropriate wine-stopper. As in previous years, you will find some surprises in this list.I invite you to react, comment, and have fun, so long as you agree to take it for what it really is: a celebration of wine's pleasure and subjectivity.
Enjoy!…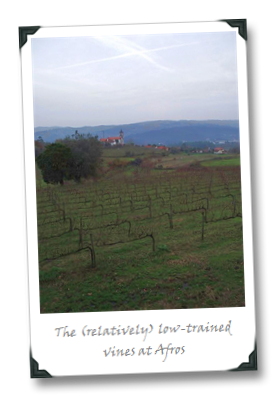 10) 2009 Afros Loureiro (Vinho Verde)
Price: about $18 (€13)
Rating: B+
Why it made the list: It's about f*cking time that Vinho Verde got this serious. Also – your best, most elegant seafood dish just met its soul-mate.
Now this wine… this is the stuff I'd had in mind when I visited Portugal and wondered if Vinho Verde could get as serious as its Spanish neighbors when it came to Loureiro. It's a wine that is ready to play with the big boys, and could give goose bumps to those who are on the hunt for vino that does not taste at all like a heavily oaked creamsicle Chardonnay. An elegant and serious wine, one that had me wondering if it wouldn't benefit from a couple of years in bottle to take the edge off the acidity; and did I mention the part about being killer with seafood? Like you just got personally invited to the Citrus & Tropical Fruit Ball, elegant dinner dress included. Tasted at the winery.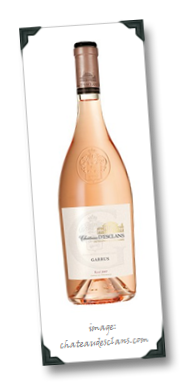 9) 2008 Château d'Esclans "Garrus" (Côtes de Provence)
Price: $90
Rating: A-
Why it made the list: When's the last time you had a rosé that was complex and demanding that wasn't a red-headed, walking, talking human?
It's self-billed as the world's "best" rosé wine, and unfortunately has "garish" (get it? awww, c'mon, throw me a bone here!) price-point to match.  Having said that, after road-testing a sample of this wine I concluded that you'd be hard-pressed to match the complexity and elegance of the Garrus among its rosy competition.  It's a demanding wine, with red berry fruits and floral notes sitting atop a firm structure that is clearly built for aging, and most people (even wine geeks) don't have much rosé-aging experience (I once aged a bottle of Napa white zinfandel… the results were… uhmm… not great). Whether or not you consider it the best rosé, chances are good that you'll find it one of the most memorable wines that you ever try. Tasted as a sample, on date night, because – let's just go right ahead and say it – rosé seriously ups your chances of getting laid.
8) 2007 Gillmore Cabernet Franc Old Vines (Loncomilla)
Price: around $35
Rating: B+
Why it made the list: Because being made in small quantities from old vine, dry-farmed vines by a small, by independent producer in a land where enormous producers rule, from a grape that isn't well-associated with the region is one of the best underdog stories since the Miracle On Ice.
Dry-farmed on old País roots, this dark beast has an incredible structure, and is one of the most complete – and most interesting (duh!) – Cab Franc wines I've had in a years. The dark fruits are there, concentrated but not at the expense of added complexity like dried herbs and spices. Somebody please, please, pretty please tell CA to make CF wine like this – on second thought, cancel that, because they would cost something like $125. Gillmore is part of MOVI, the intrepid group of independent vintners who are rapidly gaining notoriety (and publicity) for their David-and-Goliath story of trying to remain viable in a land where gigantic producers are the norm. Their slingshot? The great quality and uniqueness of wine like this one. Tasted at the home of MOVI mastermind Derek Mossman in Santiago (on my birthday, no less!).
7) 2008 Giant Steps Chardonnay Sexton Vineyard (Yarra Valley)
Price: $35
Rating: A-
Why it made the list: Drinks like it costs twice the price. By the way, Australian wine isn't down for the count just yet, people.
The short-version review of this wine is that it's a minor triumph. One of the best Chards I tasted all year, and instead of being from Napa, Sonoma, Burgundy… it's from Yarra. Those who want to debate Yarra's Chard-producing merits should probably just STFU and drink this already. Interestingly, the folks down undah continue to impress and surprise with the upward quality trajectory of their white wines (let's not forget that an Aussie white also came in at #7 in last year's list). Tasted as a mind-blowingly good sample at Chateau Dude (my home, just outside of Philly).
6) 2002 Achaval-Ferrer Quimera (Mendoza)
Price: $40
Rating: A-
Why it made the list: Nearly as sublimely good as their sublimely good $100 offerings, just sixty bones cheaper.
There's not much missing in this overachieving, savory, floral, fruity, spicy, gorgeous, stunningly age-worthy Malbec blend. In fact, the only marked differences I found between this wine and Achaval-Ferrer's $100 stunners like Finca Mirador when I visited their facility near Mendoza was the relative amount of beauty and complexity offered between the wines (well, that and sixty bucks). Quimera is a bona fide, quintessential diamond-in-the-rough "second wine" in the greatest sense of the term, and the 2002 version is capable of aging gracefully along with its pricier big brothers. Tasted at Achaval-Ferrer in Mendoza.
5) Ramos Pinto Quinta do Bom Retiro 20 Year Tawny Port (Porto)
Price: $55
Rating: A-
Why it made the list: It's just as complex as you'd imagine when blending that many different points in history.
I love this wine. That's really the story for me; I tasted it when I visited Ramos Pinto with Vini Portugal in December of 2010, and it reset the bar for me in terms of 20 year Tawny Port. It deftly combines the best accessible caramel elements of 10 Tawny with the nutty, slightly-Sherried notes of great 30 year Tawny Ports. I'm not sure why the RP induces more goose bumps in me than, say, the fantastic Sandeman 40 Year Tawny. Maybe it's the fact their working with fruit that comes from some of the oldest vineyards in all of the Douro, itself the oldest demarcated wine-producing region in the world. But when you fall in love, it's usually best not to ask too many questions so I'll just stop there… Tasted at RP's historic Douro property.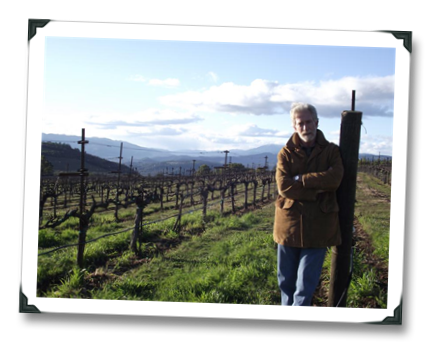 4) 2008 Continuum Red (Napa Valley)
Price: $150
Rating: A
Why it made the list: Actually worth $150.
Complex wine from a complex man (Time Mondavi) with a deep (to put it mildly) sense of history and fate.  Ripe, dark and with a spice profile more complex than a Lewis Carroll logic puzzle. But the real pleasure is in how well the tannin, fruit, and acid "scaffolding" is put together – firm, gripping and artistic; it's like taking in the view of an Eiffel bridge, and it will carry the wine for many years of aging (if you can wait for it). This wine is a bit particular, in that serving it at the wrong temperature or without proper decanting will make it feel like a disjointed monster – but get the serving equation right and – whoooooo, boooy – you're in for a ride. You might not want to fork out the kind of coin needed to procure this wine, but if anyone suggests that you turn down a glass if someone else is buying, you have my permission to slap them. The scary-awesome part? Continuum's best is probably still ahead of it – future releases will include more fruit from Tim's Pritchard Hill estate, and could be even better than the already-special 2008 (I'm looking forward to putting that prediction to the test, by the way). Tasted multiple times (as sample at the CIA in Napa, as a sample at home, and at Continuum's Pritchard Hill property).
3) 2008 Cobb "Diane Cobb: Coastlands Vineyard" Pinot Noir (Sonoma Coast)
Price: $78
Rating: A-
Why it made the list: Wine maker Ross Cobb seems to have worked for everybody making great Pinot in the Sonoma Coast region – this wine shows he was paying gnat's-ass-level detailed attention to all of it.
Winemaker Ross Cobb seems to know just about everybody in the Sonoma Coast area wine scene, probably because he's worked for or with just about everybody in the Sonoma Coast area wine scene. His youthful appearance belies the accumulation of all of that wine knowledge and experience, which he puts on full display in just about every bottle of the small production that Cobb Wines releases each year. Only 160 cases were made of this gorgeous Pinot, from fruit that comes from a nursery block of 20+ varieties of PN vines planted by Diane Cobb with the help of UC Davis in the late `80s, many of which are still growing on their own native roots. The first thing you'll notice about this wine is it's overly-expressive red berry fruitiness, kind of like a evening gown that's a little over the top, almost distracting. Things quickly settle down, though, and the underlying complexity of the wine, and its true beauty, starts to come through: peppery spice, citrus pith, smoky incense, leather and even a little chocolate. It feels sexy but also restrained – like a well-produced love scene between big-name actors in an Oscar-contending flick. Just the thing for a temporary respite from screaming-toddler-city (I'm a resident). Tasted as a sample on date night, and during the inaugural West of West festival in Sonoma.
2) 1999 Royal Tokaji Mezes Maly 6 Puttonyos (Tokaji)
Price: $150
Rating: A
Why it made the list: I'm not sure if I believe in heaven, but I'm damn sure if there is such a place they serve this stuff there.
Honey, quince, white tea, orange, sultana… and a little slice of heaven. Tasted with a group of like-minded, serious (!) wine geeks during the Wine Writers Symposium at Meadowood in Napa earlier this year. Turns out that Hugh Johnson knows a hell of a lot more about wine than how to write about it – he also knows how to ensure that the "first growth" product churned out by the Hungarian winemaking outfit that he co-founded is just as transcendent as the prose he churned out in his finest tome. This is the kind of wine that can – and pretty much did – make a room full of possibly-jaded-but-still-amicable-and-funloving wine writers (Alder Yarrow, Jim Gordon, John Bonne, Ben Weinberg, Blake Gray, lil' ol' me…) practically lose their sh*t; it's that kind of good. Tasted at – hell, I just told you where I tasted it!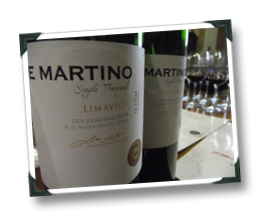 1) 2008 De Martino "Limávida" Single Vineyard Old Bush Vines (Maule)
Price: $40
Rating: A
Why it made the list: It's the kind of terroir expression that everybody talks about in their press releases, except here it's actually not marketing bullsh*t but is totally for real (and only $40).
A true field blend, in that the vines, planted around 1945, are not organized by variety and De Martino isn't sure what some of the grapes are, but they are sure that it's mostly (70%) Malbec. Yes, Malbec from Chile, not from Argentina.  And it's made by a true visionary (and head-banging metal music lover, Marcelo Retamal). And it's not even his favorite wine among those that he makes.  But… it's a truly stunning representation of place – an actual, honest-to-goodness achievement of terroir – at a fraction of the cost of what that kind of wine will normally run you. The Limávida starts with a ton of spices, a slight earthiness, and it just gets more complex from there.  Mexican cocoa, mint, stone, dark plummy fruit so densely concentrated it's like looking into the eyes of some wise old sage that you met on the street, and he whispers something odd and profound like "god gave you the nod… now you understand the mystery" and then your mind gets totally blown. The finish is structured, long and savory, and the wine changes on you at a moment's notice, alternatively showing you its full potential and then shutting down completely for several minutes at a time (attention impatient tasters: you will not "get" this wine).  It will easily age for a decade, and if you're patient when tasting it you may just be rewarded with one of the most exotic but fulfilling red wine experiences you'd ever hope to encounter in this price range. Tasted at De Martino's Isla De Maipo estate.
And…. that is that!
Cheers!