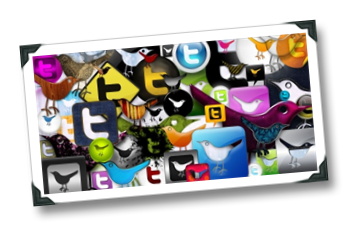 So… this weekend my E-mail Inbox was getting flooded with notifications from twitter, the micro-blogging platform that connects people by allowing them to broadcast short messages of 140 characters or less describing what they're up to and… well… uhm… well it's just the sort of thing that you sort of need to be using before you totally understand it.  Sort of.
Anyway, I figured that something was going on, because while I tend to get a few additional follows on twitter almost every day, this weekend the number of twitter notifications was hitting SPAM-like levels, and I was totally at a loss as to why, but in these situations you don't question good fortune, you just hope enough people stick around after they figure out that they've mistaken you for a celebrity or whatever.
Turns out that a recent post by Dale Cruse, which listed me among 11 others as "Must Follow" winos on twitter, was picked up by uber-blogger Darren Rowse, the mastermind behind the truly awesome and inspiring ProBlogger.net.  Darren featured the post on TwiTip.com, which is one of the key twitter resources for anyone who "gets" the fact that twitter is not used exclusively by 14 year old girls and is actually a vibrant and powerful social media platform in its own right.  Darren also has about a quadzillion twitter followers.
So I was very happy to see that the influx of new followers had a logical explanation, and I'm deeply grateful to Dale and to Darren for the exposure.  Check out the entire post (and see the rest of the list, which features some awesome wine twitter folk) at http://www.twitip.com/12-must-follow-wine-people-on-twitter/.
For you new twitter followers out there – thanks! I'm pretty sure I won't be changing any of the inane wine banter that I spew out via twitter on a regular basis, but I look forward to reading what you have to say, anyway!
Cheers!
(images: mysitemyway.com)