What gives one the impetus to isolate yeasts, experiment with, say, cumbersome large barriques, and pursue crafting world-class Sangiovese in a region best known for bulk wine? Probably having regional winemaking in your blood.
That's the sense that one might take away from a visit to Tenuta Casali, in Romagna's Mercato Saraceno, where Silvia, Francesco and Daniele Casali now work with the previous Casali generation, Valerio and Paolo, who themselves took over in the late 1970s from grandfather Mario, who farmed their alluvial, stony, and white clay soils since the 1940s as a grower. So there are five family members now involved directly, doing all of the normal family-winery stuff while also attempting the aforementioned experimentation/fine-tuning, and yet I got the impression that things were running well enough, and personally did not notice anyone trying to kill one another while I was there…
Tenuta Casali sits astride the Savio Valley, which itself sits astride Italy's Appenine hills in Romagna, with approximately twenty hectares of vines (all but twenty percent of which are devoted to Sangiovese) in effect bordered by Tuscany and the Adriatic.
Their vineyard placement – which also enjoys an elevation of between 500 and 800 feet – seems to work some mighty Romagna magic on their Sangio fruit; their reds were some of the best that I tasted during my media trip to the region last year. Not that their whites are slouching, as we'll get into, well, immediately…

2017 Tenuta Casali Albana Romagna 'Valleripa' (Emila-Romagna, $NA)
Casali's Albana is a bit of an extreme, planted at 400 meters on tuffa soils, and it hits the sweet spot between round fullness and fresh minerality. Floral, honeyed, and chock full of ripe stone fruit and brioche action, with impressive balance between a sense of energy and astringency. In other words, much ass is kicked here.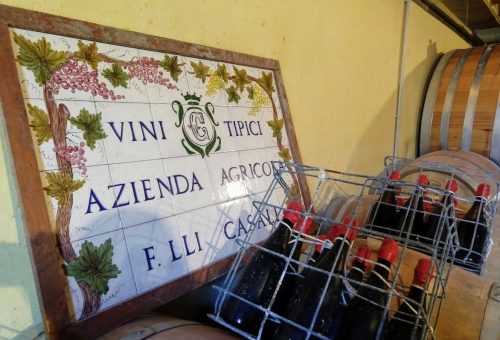 2016 Tenuta Casali 'Baruccia' Sangiovese di Romagna Superiore (Emilia-Romagna, $23)
Juicy, supple, and spicy, this is a red that's easy to down. Black cherries and plum dominate, but it's never overly or obnoxiously fruity; in fact, at turns this is fresh and structured in ways that should make many, many Italian wine lovers very, very happy.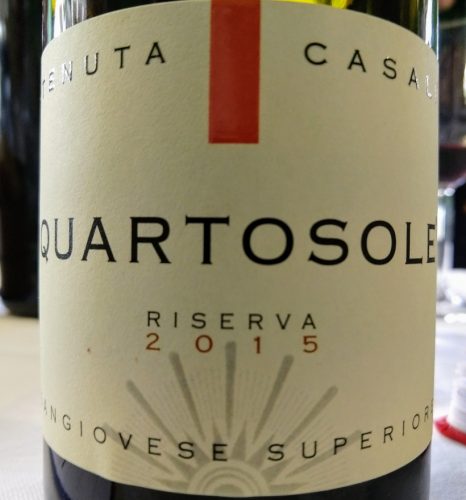 2015 Tenuta Casali 'Quartosole' Sangiovese di Romagna Superiore Riserva (Emilia-Romagna, $NA)
The grosso clone is used here, from lower-yielding guyot vines in the white-clay Baruccia vineyard, planted in 1990, with the wine being aged in 20hl wooden vats. You might expect a thoroughly old school, sit-on-it-for-20-years Sangio red, and you'd be wrong. While undoubtedly young, this is gorgeous and perfumed now, with dried herb spiciness, black cherry, mint, and cooked orange peel notes, and a palate that mixes structural grit with a supple juiciness and ample freshness. So, yeah… wow.
Cheers!