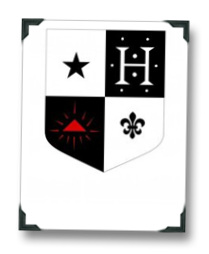 I don't normally read press releases that are e-mailed to me (usually they are destined for the Delete key), but this one hit my (perpetually overflowing, groaning from the strain and taxed beyond all logical, sane measure) Inbox last night and it caught my eye for reasons that will appear obvious in just a minute.
First a bit of background: A few days ago, the Mutineer Magazine blog pointed out a unique contest being held by Washington producer Hedges Family Estates, in which they (HFE, not Mutineer) were offering magnums of HFE wine and other culturally-minded prizes to seven contest winners who would be chosen after submitting mission statements for the terroir of the Red Mountain AVA on Hedges' Facebook page.
Oh, yeah – and also agreeing to tattoo the Red Mountain AVA symbol (a red triangle with sunbursts surrounding it) somewhere on their bodies.
No, I am not making this up.
In any case, it was substantiated by the press release that I received last night.  What really struck me, though, was not the call to ink (I've certainly got nothing against tattoos, and in fact have been waffling on getting my own for about, oh, four or five years now), but that the AVA tattoo itself was being proffered as an act of rebellious defiance.  Against the 100 point wine scoring system…
Apparently, the tattoo also symbolizes some sort of personal (and henceforth indelible) manifesto against the evils of the 100  point scale.
From the press release:
As part of their war against the 100-point system and the impending doom of truth in wine, Hedges Family Estate (HFE) has reached out to like-minded souls across the country and asked them to join a new society called the Guardians of Red Mountain.  As part of the initiation, they will have their bodies tattooed with the symbol of the Red Mountain AVA (American Viticultural Area), where the HFE vineyards are located…

Apropos wine scores, Hedges says, "Winemakers whose families have been making wine since the Gauls have been forced to chase scores with bigger and riper wines, and put aside their desire to make place specific wines with balance and finesse.  It's wrong.  Quantifying a subjective experience is simply not logical.
Personally, I haven't decided if this is awesome, insanely stupid, or both.  Something tells me that I am gonna love what you folks think about this, though!  I'm certainly not enamored with the point-scaling wine judging system, and I adopted my current wine rating system only after much deliberation and accepting of the wills of the collective 1WD readership.
But still… this all strikes me as a bit… much.
I mean, if you like HFE wine that much, or if you love Red Mountain to the point of obsession, then by all means tattoo away.  But I'm having trouble seeing how inking up your bod with the AVA's logo is somehow spitting in the face of conventional wine criticism.
Whaddya say – is this a stroke of marketing genius? Or a sad commentary on how far people are willing to go for a magnum of Washington wine?  Or am I just an ink-envious curmudgeon?  Shout it out in the comments!
Cheers!
(images: Hedges Family Estate, LIFE)