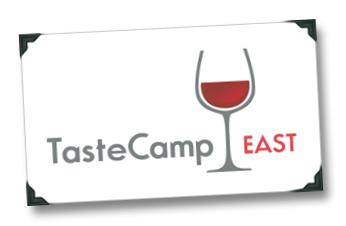 TasteCamp EAST is nigh upon us!
The entire Dude clan (minus the dog) will be en route to Long Island wine country tomorrow to take part in TasteCamp, a regionally-focused spin-off of the North American Wine Bloggers Conference.
I'm trying very hard to figure out something better to do for celebrating my anniversary than visiting a regional wine area and tasting their wares… hmm… sorry, drawing a blank here…
Anyway, Lenn Thompson has done a great job so far in pulling together the first-ever TasteCamp event, and I and some of my fellow Right Coast wine bloggers will be reporting (probably sporadically) from the event.  Here's a quick list of the wineries and sponsors that will be part of the event:
I'm pretty stoked to be meeting up with my wine blogging compadres in New York. More to come!
—————————————————————
Cheers (and smoochie-boochies)!