Here we go again!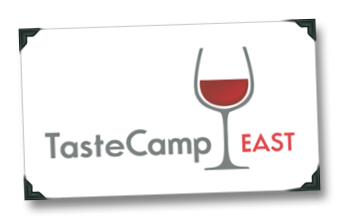 TasteCamp East, the brainchild of New York Cork Report founder and fellow Steelers fan Lenn Thompson, is now in its second year and this weekend will be gathering together nearly 40 North American wine bloggers in New York's Finger Lakes wine region for a few days of tasting, eating, and (probably) writing.
Last year's inaugural TCE (held in Long Island) was by all accounts a success, especially in terms of exposing wine bloggers to the developing North American wine regions outside of California, Oregon and Washington.
The 2010 version has a promising list of wineries involved, and personally I'm excited to get back to the Lakes to see (and taste) how things are progressing there.  I'm also working on a press junket that will take me back to the area in 2011, so I'm viewing TCE as an important milestone in covering and evaluating the Finger Lakes wine action.
Best of all will be hanging out with the great people that Lenn has assembled to participate, many of whom I consider friends and all of whom I respect as talented writers; for me that is, by far, the best thing about these gatherings, and I always come away from these events a bit awestruck at the collective talent, passion and brainpower that is being devoted to wine writing on the virtual pages of the blog-o-world.
It's so easy for us to take that situation for granted, and events like TCE remind us just how lucky we are to be digging on wine in these changing (and exciting) times.
More to come, Lakeside…
Cheers!