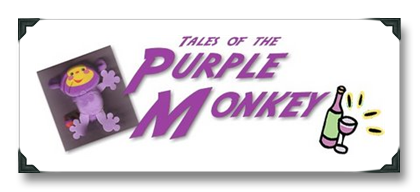 Another exciting edition of Tales of the Purple Monkey, in conjunction with Wine Blogging Wednesday?  Why the hell not, baby!
WBW #55 has an interesting theme, chosen this month by Rémy Charest over at the Wine Case Blog.  The theme is North vs. South, and while it implies a battle of epic bloody proportions with fundamental winemaking beliefs at stake, it's really just meant to highlight the different wine styles that can result by cultivating the same grape in different regions, weather, and growing conditions.  For example, arid and hot (South) vs. temperate and chilly (North).
But since I'm incorrigible, I tried to line up an epic battle, and I failed miserably.  For starters, the wines I chose have a price point differential of about $50 USD.  Not a good start…  So, my contribution to this month's WBW is more like an educational minor skirmish played out by a Cival War reenactment than it is a battle to the death.  Just as well I suppose, since the Purple Monkey is a child's toy, so best we keep things PG…
Anyway, let's get this party started.
I raided the sample boxes for this WBW and they yielded a great grape comparison (if anyone knows of a synonym for "comparison" that begins with the letter "G" please let me know immediately… thanks…).  Having a sweet tooth, I decided to compare late-harvest style Rieslings from the icy Great White North (Canada's Niagara Peninsula) and the much warmer conditions of Chile's Curico Valley. I figured that I couldn't get any more extreme, at least in terms of winemaking geography, anyway.
Let's start with the North, since, as I love to remind all of the relatives and in-laws from the South, deserves respect as the winning side in our little Cival War engagement.  I went with Canada's most luscious of bounties, icewine – specifically, Inniskillin's 2007 Riesling Icewine.
This is a wine driven by citric acidity, but saying it's nuanced is sort of like saying that Niagara Falls is a small leak.  The Inniskillin is a bit like some sort of not-too-alcoholic, crystallized-sugar-coated candied apricot that you wish you could pop into your mouth and savor all night long.  If you were offered sex while in the middle of a glass of this, you would pause at least momentarily to ponder whether or not you should finish the glass first.  Icewine is more or less a late-harvest concoction, the grapes achieving concentration on the vine in the winter months through periods of freezing and thawing.  Once it gets cold enough, and the grapes are more or less frozen, the labor-intensive work of picking the grapes starts, usually in the middle of the freezing cold night.  Because the ice draws out the remaining water in the grape, you're left with some very concentrated stuff at press – about 15% what you'd normally get if harvesting a dry table wine from the same amount of grapes.  All of this means that icewine can get very expensive – upwards of $100 per half bottle.  If it's any consolation to your wallet, 2007 marked one of the best Niagara icewine vintages in recent memory.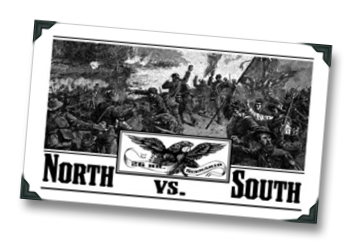 A few thousand miles of southbound travel from Niagara will get you to Curicó, Chile, the home of our next wine: the 2007 Miguel Torres Vendimia Tardia Riesling.  Like it's icy northern counterpart, this Riesling is also the result of late harvesting, but the primary means of concentrating the flavor of this wine comes via the help of the Botrytis fungus that raisins the grapes while on the vine.  It's a deeper gold color than the Inniskillin, and it's a damn sight cheaper as well.  It's nowhere near as nuanced a wine as its northern relative, and it's several degrees higher in alcohol, but it offers floral aromas and very concentrated and focused honey lemon flavors.  At $18 USD, it's a good buy, but it's not a sweet as the icewine and needs more careful thought for pairing with food, since you don't want your dessert to be sweeter than the dessert wine.  You'd do just fine sipping this on its own after dinner, of course.
There you have it.  Not so much a battle as a study in contrasting elements of climate.  Matchups like this one are fun, and easily done.  Typically, they're also surprising or insightful, and the major insight this little WBW experiment gave me was additional reinforcement to the notion that Riesling is simply the greatest of the world's "noble" white wine grape varieties.  No other grape can come close to matching its versatility while maintaining its striking flavor profile across wildly different wine styles and growing conditions.
That's my story anyway, and I'm sticking to it!
Cheers!
(images: winebloggingwednesday.org, 1winedude)