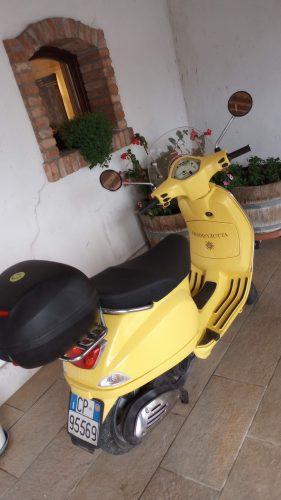 In the immortal words of Kermit the frog, "it isn't easy being green."
That's especially true when you're trying to hit sustainability targets in Italy's rainiest—and therefore, one of its most disease-prone—winegrowing regions: Collio.
During a (somewhat) recent media jaunt to the area, a handful of Collio's winemakers described what it takes to make wines sustainably (e.g., hitting pesticide reduction targets, monitoring and measuring growing conditions required by the EU that feed into certification recommendations, etc.) when you're primarily a bunch of mom-and-pop producers who live on or near the very lands that you farm, which happen to see quite a bit of moisture (thanks to the surrounding mountains trapping rainfall).
On the plus side, Collio is blessed with a few benefits that help to mitigate the impact of all of that plentiful rain. First, nearby forests and orchards ensure that farming here is not a mono-culture, helping to maintain a healthy diversity. Second, Collio is still a mostly agricultural area, so they've got fewer pollution-generating industries with which to contend. Third, Their volcanic subsoils are imbued with ancient seabed mineral elements, which release slowly and promote slower vine growth and reduce yields naturally. Finally, they've hot about three decades of sustainability activities under their belts already.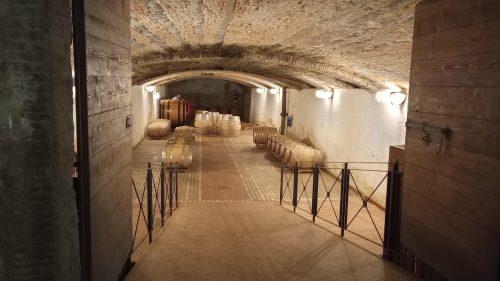 An added benefit of their sustainability focus: they're weathering the storms (figuratively and literally) of climate change, still managing to produce high quality crops of grapes despite seeing more heat waves, drier seasons, and more extreme weather events due to climate change.
I got to taste through the results of that work, spanning four white grape varieties, and can attest that whatever these folks are doing, it's currently working…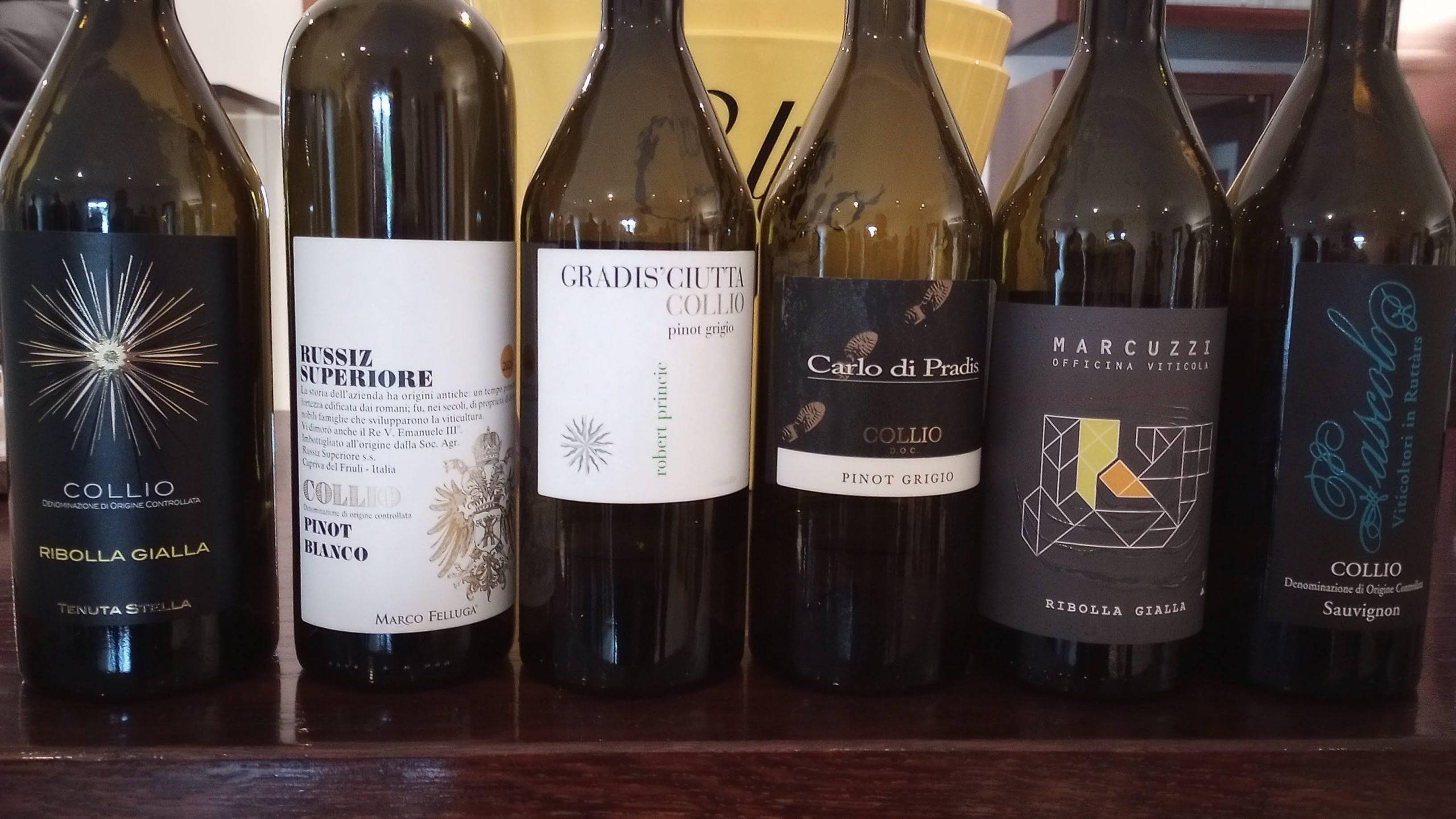 2021 Tenuta Stella Ribolla Gialla, Collio, $NA
This producer began converting to organic viticulture in 2013. Their Ribolla is a peachy, tropical, and floral delight that even smells juicy. The palate is lemony-fresh, mineral, crisp, and clean as a whistle, belying the efforts to mitigate the area's moisture pressures.

2021 Marco Felluga Russiz Superiore Pinot Bianco, Collio, $NA
Pinot Bianco remains a rarer variety in Collio, but Marco Felluga (now on its sixth generation) see potential in this unsung grape. Russiz's history traces back at least as far as 1273, and this white does the name proud. Floral, with apple, pear, green melon, and tropical fruit aromas, this is both fresh and full, assertive and relaxed. Its long finish is peppered with hints of blossoms, clay, and citrus pith.

2021 Gradis'Ciutta Pinot Grigio Collio Goriziano, $20
Eleven different hillside vineyards are farmed for this PG, vinified separately and blended later. Jasmine, ripe citrus, and apples all mark a lovely, friendly entry. Mineral and floral all the way through, this crowd-pleaser has a nice tension between its broader body and acidic undertones.

2021 Carlo di Pradis Pinot Grigio, Collio, $NA
Certified organic in 2020, this producer is already showing promise for Collio's sustainability efforts. Saline, wet stone, flint, melon, grapefruit… this is exactly what you want when it comes to northern Italian PG. The palate is downright exciting—pithy and fun, but also well-framed.

2020 Marcuzzi Viticola Ribolla Gialla, Collio, $NA
This organic white spends 22 days on the skins, and sees some oak aging, resulting in a flinty, toasty expression of RG with almonds, dried flowers, incense, and bruised apple action. Dried fruit, pepper, and cinnamon dart in and out on the palate. Well-made for sure, and even a bit sultry at turns, though it's definitely an acquired taste.

2021 Pascolo Sauvignon, Collio, $NA
Three different hillside plantings in the southern portion of Collio are used to source this Sauvignon, which is pungent and peppery on the nose. Veggie hints give way to lemongrass, citrus, and mineral aromas. In the mouth, there are flavors of lemon pith, grapefruit, and even sea salt. Balanced, clean, and linear, it ends on a long, toasty note that will resonate with many a wine lover.
Cheers!