Virginia, as the marketing slogan goes, is for Lovers.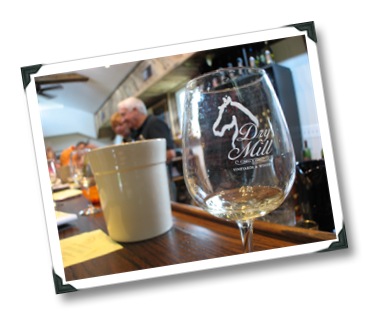 VA may soon be for wine lovers, especially if you're fond of Old World style  Cabernet Franc.
VA is not necessarily for wine writers, however.
Those are the tidbits of knowledge that I came away with anyway, after touring a handful of Loudoun County wineries with a group of other bloggers, sponsored by Reston Limousine.
To be fair, before I start making pronouncements on the state of wine in D.C.'s wine country – and I will make pronouncements about D.C.'s wine country, of course – my tour visited only a handful of wineries in the Harmony Cluster.  While it's situated in close proximity to D.C. and Reston, Loudoun County gets particularly rural particularly quickly, and if you're planning on a tour of the area's wineries you could hardly do better than to hire someone else to navigate the narrow, twisting, unpaved roads between wineries, which I imagine would be harrowing to navigate in poor weather, darkness, or when you're hammered.  Not that you'd do that, right?  Right?!??
I did come away quite impressed with Reston Limo, who sponsored our trip and offer public tours of the area's wine trail.  Our driver was big enough to have been on NFL offensive lineman, and thankfully was quite funny, approachable, and talented (he possesses a very good singing voice, and is able to create – I am not making this up – cursive renditions of your name created from a piece of twisted wire).  So I came away from the tour fairly impressed by Reston Limousine.
The Loudoun country wineries, on the other hand, did not all impress me…
Don't get me wrong, some of the wines showed a lot of promise. Dry Mill Vineyards & Winery (currently the area's newest) and Zephaniah Farm Vineyard (possibly the state's smallest family-run wine outfit) are making Cabernet Franc wines with promise – round red fruit and spice, the stuff of Old World beauty that, if they can continue improving on what they've started will certainly put VA on the map for Cabernet Franc lovers.  I'm a Cab Franc lover, by the way.  You know, in case you're planning any birthday gifts for me and whatnot…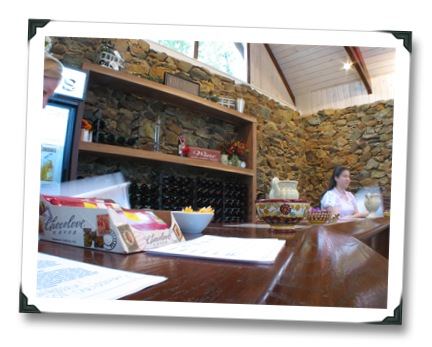 Zephaniah and Casanel Vineyards, in particular, seemed to relish the opportunity of hosting a group of wine writers, sharing their stories of day-to-day family-run vineyard life.  I'm pretty sure it would have been impossible to stop Brazilian-born Nelson DeSouza, owner of Casanel, from sharing the inspiring life story of how he came from entering the U.S. in his twenties without money or English-language skills, to owning several acres of vineyard lane in a beautiful and historic area of the country.  More on that when I get around to editing some of the video footage of the visit.
Leesburg's Willowcroft Farm Vineyards, on the other hand, dropped the ball completely. My group was raced through tasting of predominantly pedestrian wines (their jammy and focused Petit Verdot excepted), standing at the counter in their tasting room, listening to scripted versions of introductions to their wines and being offered to take a self-guided tour of the farm and vineyards… from a portfolio notebook.
WTF?
That's not how you put your best foot forward when a group of opinionated wine writers visits your establishment.  And before you flame me for being a jaded wine snob who is letting the experience of having famous California wineries rolling out the red carpet for me going to my head, you need to know that what Willowcroft did is not how you put your best foot forward for anybody visiting your winery, especially if it's a limo full of tourists who might know nothing about wine whatsoever but are going a few hours drive out of their way and taking time out of their holiday to visit your establishment.
It's certainly not what I expected from the area's oldest winery.  I believe the twitter term is FAIL.
Seems that some of VA's wineries, like the area's newly-planted Cab Franc vines, have a bit of work to do before they're truly ready for prime time.
Cheers!
(images: 1WineDude)