I'm thrilled to be hosting the next Wine Blogging Wednesday (#67) right here on 1WineDude.com, which will take place on Wednesday, March 24th!
I haven't hosted a WBW event since November 2008 (WBW #51), so I wanted to make sure that I had a really cool theme for the event – and I think the one that WBW founder Lenn Thompson and I agreed on is pretty cool and will generate some great discussion.
The Theme
This month's WBW theme is Seeing Red For the First Time.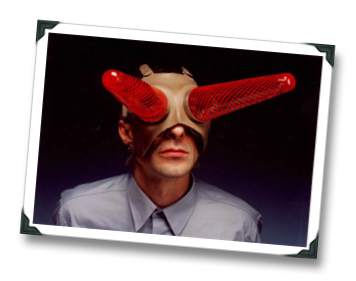 To participate, you'll need to pick a red wine that you would use to introduce a white wine drinker to red wines for the first time.  Think of a person that only ever drinks white wine, and answer the question: What Red Wine would I use to convince that white-wine-only person that they should also drink reds?
Include a review of the wine, and be sure to tell us why you chose that style of wine, or that wine in particular (or both).
We've deliberately kept this theme open-ended so you can go as crazy as you like in your choices.  ANY still red wine is eligible (including Rose wines, provided that they're made primarily of red varieties).
Would you ease them into the world of reds with an off-dry Rose? Or go full-bore and knock their socks off with a classic, expensive, explosive fruit bomb?  You decide!
The Logistics
The way that WBW works (in summary): You get a wine that lines up with the theme, you review said wine, post your review and related thoughts, and send a link to the host, who will then summarize the event and write a wrap-up with a link to your review.
So, to participate in this round of WBW, post a comment to 1WineDude.com on or before March 24th (either comment on this post, or to my WBW post that will appear on March 24), and include the link to your review.
Easy-peasy-nice-and-squeezy.  Please spread the word, this one is going to be fun and has the chance to introduce many of us to Reds that we might not otherwise be trying – and that's always a good time!
I know that I'm looking forward to reading what you come up with!
Cheers!
(image: matteogonet.com)