It might not yet be quite hot enough outside for this topic, but the good folks over at Fix.com have published my take on Sangria (that most warm weather of wine-related beverages), complete with their always-on-point graphical talents (which often make the majority of my accompanying words superfluous, but hey, they're paying so I'm not complaining).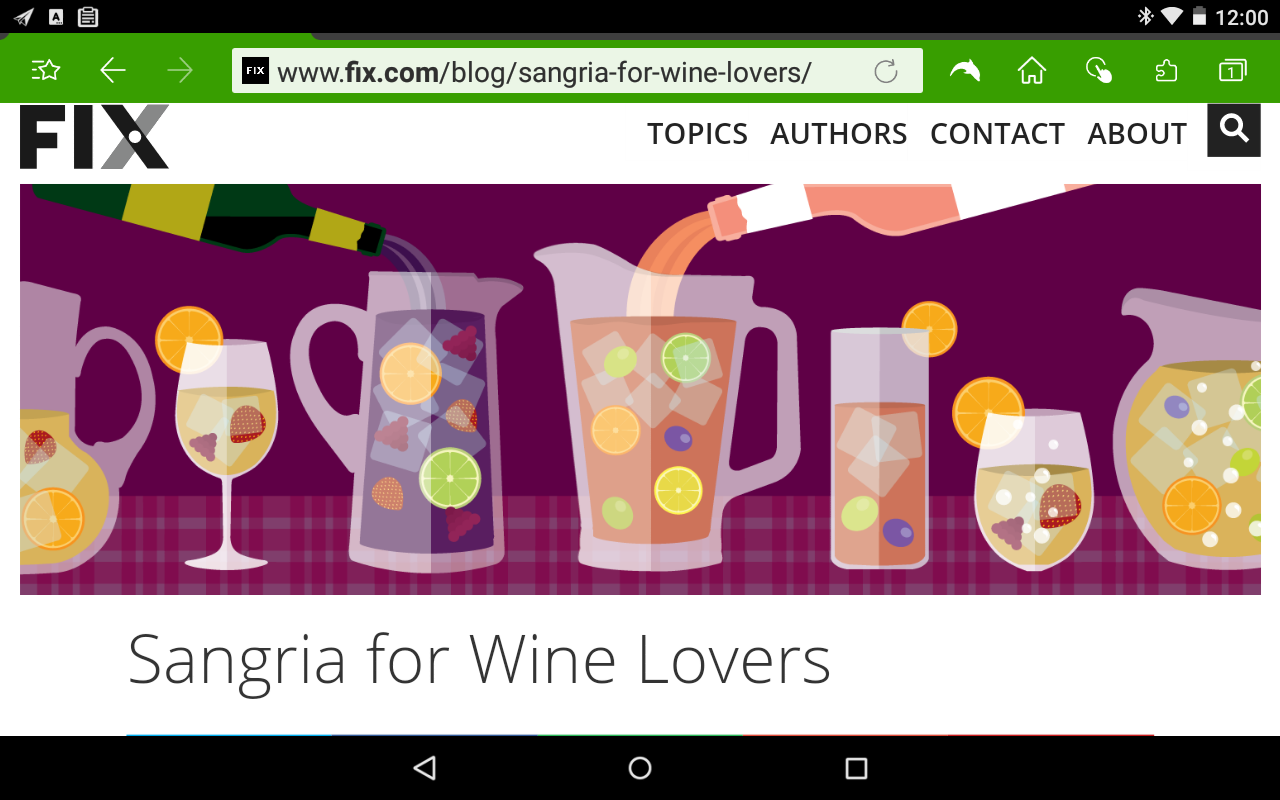 Personally, it takes a *mighty* fine Sangria to sway the taste buds of this particular wine lover, but I'm nowhere near snobbish enough not to find enjoyment in a good one. Hopefully, the Fix.com guide will maximize your chances of mixing up a superior Sangria batch, as we provide some tips on what to try (and what to avoid) when utilizing different wine styles as your Summertime liquid fun base material.
The full awesomeness of Fix.com's Sangria infographic are below after the jump, with the full article available at http://www.fix.com/blog/sangria-for-wine-lovers. Enjoy (responsibly)!
Cheers!

Source: Fix.com