While I cannot verify it via personal experience, I strongly suspect that apart from mining, graphic novels, porn (or maybe graphic novels about porn), the wine business is the only other industry in which you can start a story with the phrase "so I once met this guy in a cave…" without raising eyebrows in suspicion of your sanity.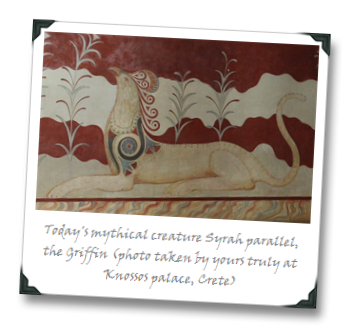 It was, in fact, in a cave – during a dinner event at
Pine Ridge on Napa's Silverado Trail – that I met San Franciscan Jordan Kivelstadt. Long-time 1WD readers might recall his name as the young winemaker behind Pavo Syrah, a wine that was featured here back in 2009 and one which I compared to the Balrog (but in a good way).
Jordan's parents bought the vineyard in 2005, on ten acres of farmland at the intersection of three AVAs (Sonoma Valley, Bennett Valley and Sonoma Mountain), which for ten years provided fruit for Landmark's Steel Plow, and now is the source of their Syrah and red blends. When sending some more recent incarnations of his family's wines – now called Qualia (named after a sensory perception phenomenon that, interestingly, was also profiled in a post on wine ratings that caused a bit of a stir here last year) – Jordan included a letter to me in which he wrote "I have been busy playing with wine. I cannot wait to see… what mythical creature you associate with it."
And so it's in that spirit that I give you some thoughts on Sonoma Syrah, Grenache, the mythical Griffin, and the extinct-but-not-mythical Protoceratops. All of which will make sense in a minute or two. I hope…
The good news is, we don't have to shuffle Qualia/Pavo off into the "where are they now?" file; the wines remain a nice combination of rustic, tasty, appealing and complex. The bad news – fewer than 400 cases were made of these reds combined.

2009 Qualia Syrah-Grenache (Sonoma Valley)
Price: $26
Rating: B
Blended from estate Syrah and Grenache from Kick Ranch, this is a red that is hell-bent on making friends and getting the most out of the party that night no matter what is happening or where it ends up. There's a nice amount of action happening at this party, too; chocolate, bacon, smoke, leather, pepper, and above all cherry and red berry fruit that is fun, full of verve, and just delicious. No mythical creature comparisons are required for this one, though you might find that you're bottle goes "extinct" (more on extinction in another minute or two) very quickly after opening.

2009 Qualia Pavo Syrah (Sonoma Valley)
Price: $36
Rating: B+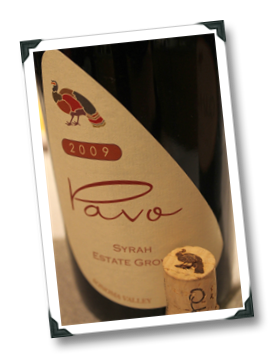 Okay, now we can talk about mythical creature comparisons. As in the 2007 incarnation, this one is poorly named: it's no turkey of a wine. In fact, the 2009 Pavo is more like a Griffin, the mythical beast that was half lion, half eagle (see inset pic from the opening of today's post). Despite the fact that it all comes from one Sonoma Valley vineyard, the wine feels half cool climate Syrah (rustic, floral, full of licorice and pepper), half warm climate Syrah (leather, blueberry, and tannic grip), with the merger coming together in dark raspberry fruit that is ripe but has lift, and is bounded by smoked meat on either side. Sometimes when we say "rustic" in wine terms it really means "too down-home-on-the-farm-inelegant," but in this case it's actually more the "charming-innkeeper" variety of rustic. And so we have a Griffin that's powerful but also charming and asking if you'd like pancakes in the morning (alright, alright, I'll stop now). If there's a shortcoming, it's in the prevalence of the sweet oak spices, which after nearly four years haven't integrated and start to dominate just a hair too much after the bottle's been opened for a few hours. Your mileage may vary, but just be forewarned that the Griffin likes it spicy in 2009, okay? Oh, and it wants coffee at the end of the meal, too.
Ah – but what about the Protoceratops? You thought I'd forgotten about the Protoceratops, didn't you? Never – my toddler daughter is nuts about dinosaurs, and "baby Proto!" happens to be her fave, so I can't get this stuff out of my noggin' even if I tried. Here's the connection:
Protoceratops were, if the fossil record is any suggestion, a quite common dinosaur during the Upper Cretaceous period (often called "the sheep of the Cretaceous" – don't ask how I know this crap) and was probably the favorite meal of the infamous hunter Velociraptor (which, incidentally, was much smaller than the ones portrayed in the film Jurassic Park – those are actually closer in size and probable appearance to the larger Deinonychus… alright, alright, I'll stop now). They had a rather pronounced beak, walked on all fours, and were similar in size to small lions. So… when gold miners in ancient Asia found Protoceratop's fossilized remains, what you likely get in ancient Asian interpretation is the Griffin. Add contact around that same time between the Scythian nomads who mined that gold and the Greeks, and you likely get is Greek legend about a half eagle/half lion creature that guards deposits of gold in the wilderness.
I can't promise a wine recommendation combined with similarly useless trivia next week… but you never know…
Cheers!