I need to go on record right now that I hate Jeff Lefevere*.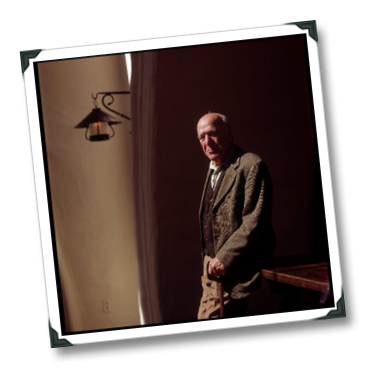 Why do I hate Jeff…  Well, for one, he has the best-looking wine blog in all of the blog-o-world.  If his blog design were a person, it would be Warren Beatty, and it would walk around with a smile and a demure but slightly aloof stance, confident that your wife would do him in a heartbeat and not even think twice about you or your kids, because he's just that cool.
He (I mean Jeff, not the personified Beatty-esque incarnation of Jeff's blog) is also a phenomenally talented writer; his prose puts the writing on the majority of wine blogs (including some of those penned by professional writers) to shame.
So, there's jealousy,  That's clearly one reason.
Also, I don't understand at all his Vin de Napkin comics, and it pisses me off that I'm possibly too dumb to appreciate them.
I guess that's also jealously?
Anyway, after today, Jeff pissed me off even more because he's managed to host the only Wine Blogging Wednesday topic that has completely stumped me (I'm not usually at a loss for words… like, ever…).  The theme is "California Inspiration," which Jeff intended to be a homage to the late and inspirational CA wine icon Robert Mondavi, as this week marks the first anniversary of Mondavi's passing.
The idea is that we should recount a moment of inspiration, a story centering around a specific wine.
Jeff… you magnificent bastard… you have stumped me.  Why?  Because while capturing the essence of a fleeting inspirational moment in time might be a talented trained journalist's idea of a writing warm-up exercise, it's a bear of an activity for hacks like me.
Curse you, Lefevere!  May the fleas of one thousand camels infest your armpits!!!
* – Note: I don't actually hate Jeff Lefevere.  In fact, he is an extremely nice guy with whom I had the pleasure of hanging out during the first Wine Bloggers Conference.  I'm just stalling because I don't have a wittier intro.
Wait. I take that back.  I actually do have a story.  So, I need to go on record right now that I no longer hate Jeff Lefevere.
My Story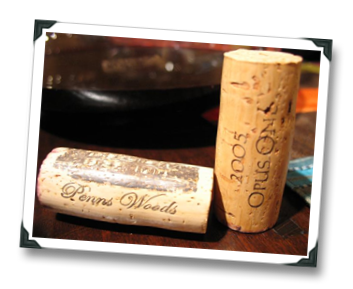 You know, if it weren't for two winemakers, and two specific wines, I might not be writing to you right now.
A few months ago (circa September 2008), I had contemplated giving up wine blogging entirely.  I loved writing, and I loved wine.  But I wasn't sure that wine blogging was going to be viable for me.  I had a full-time career at a big CPG company.  My daughter was on the way.  I loved playing in the band, and didn't see myself curtailing those activities or short-changing my kid in the battle for my non-work time.  I was pretty sure that wine blogging was going to have to go (it wasn't exactly paying the bills, either).
There were new wine blogs cropping up pretty much every week.  It was a crowded field, and while the majority of those that I'd met who were involved with wine were amazing people, there were enough 'bad apples' gunnin' for me that I felt a little… battle weary.
Then, I got contacted by the staff at Opus One and Penns Woods wineries – two of the finest purveyors of red wine on both coasts – to tour their wineries.  Why did they ask me to do this?  Because of my writing on 1WineDude.  The results of those visits sparked something in my pea-sized, alcohol-wizened brain.  "I'm just some punk kid from Delaware – what the hell was I doing talking to these amazing winemaking teams?  Holy crap, I'd better take this thing more seriously."
After getting uber-wine-geeky with Opus One's Michael Silacci and Penns Woods' Gino Razzi, I recounted the experiences in the virtual pages of 1WineDude, and put their wines head to head in a blind tasting.  Links to the resulting posts are below, and they remain some of my favorites, probably because they convinced me not to hang up the wine bloggin' spurs:
Since that time, 1WineDude has seen steady and progressive modest success, whether you measure it in terms of income, traffic, subscribers, or – best of all – in the number of readers, bloggers, industry folk, and winemakers that I consider to be friends.  If I'd given up last year, I'd have missed out on a crazy amount of life-expanding and enriching experiences.  Finding the right balance between family, career, music, and wine is a constant struggle for me – but the rewards on all fronts are worth the effort.
So in my case, we have a sort of minor tragedy turned into a sort of minor victory.  Thanks to two wines.  Sort of.
Cheers!
(images: sacbee.com, 1WineDude)