"Lay your seedy judgments, who says they're part of our lives? I heard your promise but I don't believe it –
That's why I'll do it again"

– Notorious, Duran Duran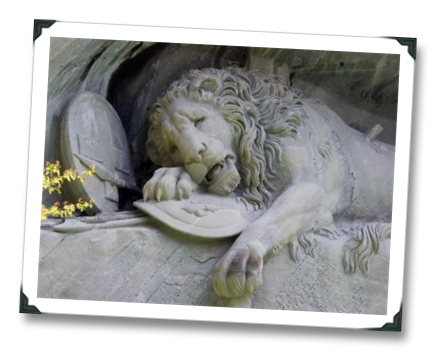 Robert Parker can't leave well enough alone these days, at least when it comes to bloggers.
Which is a shame really, because ultimately, in his attacks on other blogers and wine writers, he undermines his own credibility, gaining nothing as he lashes out at shadows that don't even care about his existence.  He's either chasing ghosts, or his own demons – either way, it's fruitless.
Parker, the oft-celebrated, sometimes-maligned uber-critic of wine, might be seeing a slight wane in his near-dominant influence on fine wine prices, but his words are still capable of moving mountains of wine at retail.  So it would be logical to conclude that he has little to fear from most other wine writers, especially bloggers.
Unfortunately, no one seems to have told Parker that his place in wine lore is as secure as ever, and as a result he has, with his latest essay in the Wine Advocate, made a complete ass of himself to the wine blogging community.
Parker's essay, "In Vino Veritas – The 2008 Red Bordeaux" begins:
"While heading to Bordeaux for my first look at the 2008 vintage, I was worried that at best, quality would be average to above average. …I wondered what the point was of putting my nose to the grindstone for 10-12 hours a day for ten long days, not to mention the enormous expense involved in travel, lodging, transportation, etc. Would this be 10 days wasted tasting an unexciting as well as unsaleable vintage? …When I was in the Rhône Valley in early September, several French newspapers came out with stories about the deplorable quality of the 2008 Bordeaux vintage. These pre-harvest reports resonated in other areas of the world press, as well as on those notorious blogs that can be authored by anybody who can string a noun and verb together, and by many who can't. …as I have learned for the last thirty years, you taste and judge with an open mind."
Notorious?  I didn't know we had that kind of clout, to be honest.  Let's read on…
"It did not take me long to realize that the 2008 vintage was dramatically better than I had expected… When you look at all the facts (not the rumor-mongering from irresponsible bloggers), it seems clear that after the vinifications were done in late October and early November, something excellent had been produced… So why has the quality of the 2008 vintage turned out to be excellent?… The facts, not second-hand reports or rumors bereft of careful analysis, are:…"
Parker then proceeds to basically give us a weather report to explain the positive impact that the favorable climate conditions had on the 2008 red Bordeaux vintage.  That's fine, but it doesn't help his argument about being more reliable than rumor-mongering bloggers, since he could have called any number of Chateau there and gotten that information after harvest. Tasting, of course, is another matter, and Parker is a master at that – all the more reason why he doesn't need to act like a jerk to bloggers when writing up his Bordeaux assessment.
But act like a jerk he has.  This was Parker's first mention of bloggers in the Wine Advocate (so I've been told – I'm not a subscriber), and it happens to be wholly negative.
If I had to summarize Parker's credibility argument in this most recent essay, it's basically that his Bordeaux 2008 assessment is superior to those previously offered in the French press or by the unnamed notorious bloggers, because:
He works hard, grueling hours tasting top-end Bordeaux, at his own expense
He actually goes to Bordeaux to try the finished product firsthand, and doesn't make a premature assessment based on regional vintage weather reports
He concentrates on facts and not upon rumors
He's been at this for 30 years (presumably longer than almost anyone else)
He has made his assessment in the most objective way that he knows how, without the influence of any outside factors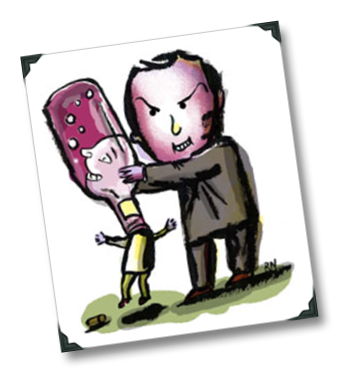 And he'd be right, except for the slight problem that his statement about the misinformation spread by blogs is almost comically illogical.
Logically, it doesn't follow that Parker's assessments are immune from influence – whether it be positive OR negative – by the hype that was proffered by the French media and, supposedly, the unnamed wine bloggers. He admits this in the very first paragraph. In essence, Parker is saying that after being influenced by the reports of the French media and wine bloggers, he then was able to impartially and objectively assess the 2008 Bordeaux vintage without their influence.WTF?? That's like saying that after getting on the elevator, you were able to get to the 120th floor without getting on the elevator. It simply makes no sense.  It follows then that it's at least possible that Parker tasted without a truly open mind, with his expectations so low as to make the vintage seem superior.
It also doesn't follow logically that he would cite the non-non-influence of bloggers and the French wine media as being irresponsible and second-hand, while he offers a second-hand synopsis of their assessment of the 2008 Bordeaux vintage. Quoting the offending media would have resolved that, but he doesn't do that here. So by lambasting those that offer second-hand information on the 2008 Bordeaux vintage, he makes the case for his own credibility in assessing the vintage by offering second-hand information himself? WTF? Now I'm really confused.
Parker should have just stuck to the fact that he has been at it for 30 years, spent a lot of money and time, and gave his analysis. Simple, credible, perfect. Instead, he undermines all of that great work by dragging bloggers and the French media through the mud, totally unnecessarily.
Why would someone like Parker do that?
There is a logical explanation to that one.
One option is that he wants to offer up a good old fashioned "I told you so." I can respect that, actually, even if I cringe at the way that it was done.  But there's another explanation.
Maybe Parker notices the growing influence of blogging and alternative media on the wine industry. He may not like it, but it's clearly influencing things, including him. Why else even bother mentioning it in the Wine Advocate?
The worst part about all of this is that most wine bloggers and wine drinkers don't give a shit about Bordeaux ratings, they aren't collectors, and they want to drink great wine at good prices without waiting 30+ years. Great Bordeaux is an amazing experience, deserving of deep coverage, but Parker's eating away at his own credibility this time around by lashing out at the blogging community without any compelling reasong to do so.  It's as if he's getting spooked by the shadows of newcomers, of spirits that he thinks are in his pursuit but in reality aren't even chasing him, who don't read The Wine Advocate, wouldn't read the Wine Advocate even if there weren't any wine bloggers, and who don't care at all about the prices of 2008 Bordeaux wines because they're already too fucking expensive anyway.
I hope Parker is making himself feel better by dragging blogging through the mud, because there's precious little other value involved in doing so.
Most of the bloggers that he is lambasting in the Wine Advocate likely won't ever read his words, anyway.
On second thought, maybe he does have something to be concerned about after all.
Cheers!
(images: tripadvisor.com, slate.com)