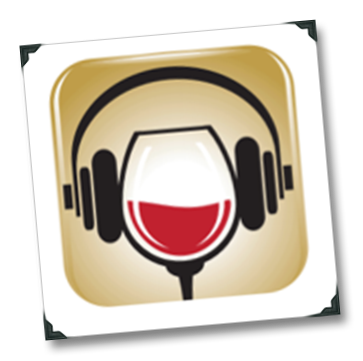 A hearty shout-out to Randy and Kaz, the hosts of the excellent KVSY radio program and on-line podcast Wine Biz Radio, were very kind in mentioning and discussing my recent post on how to better appreciate wine despite the light-speed pace of how we consumers tend to evaluate our purchases these days.  The WBR podcast also includes an in-studio interview with August Sebastiani, and a phone interview with uber-social media man Gary Vaynerchuk to discuss his best-seller book Crush It – so it's worth a listen even if you have no interest in what they they had to say about my recent article (of course, if you have no interest in what they had to say about my recent article then I'd seriously question why you're spending any time reading this article, but hey, it's your time…).
The podcast is titled Leaving The Nest, in reference to the Sebastiani boys going out on their on in terms of their wine brands, but I found it eerily suitable to the short discussion that Kaz and Randy had about my post.  Randy called it "the best wine blog post ever" – a bit too superlative, even for me, but I was honored and touched by the sentiment.  Especially considering that I almost didn't run the article because I felt I didn't quite catch the vibe and continuity in it that I was aiming for – so it almost became a throwaway piece. 
Leaving The Nest – that really sums up how I feel after publishing the posts on the virtual pages of 1WineDude.com, because I never really know where the conversation is going to lead after an article has gone live.  And I love that.  I love that I could never, ever predict a reaction like Randy's, or the types of challenges, stories, anecdotes, questions, and insights that I consistently read from the comments made by 1WineDude readers.  By people like YOU.
Honestly, it's the dialog with you that keeps me going on this blog. That and the opportunity to drink nice wine while outlaying the smallest amount of cash possible.
I mean, I try to respond to as many comments as I can, because the main difference between wine blogging and printed wine media is the fact that no article is "finished" when it's posted on a blog – it's a discussion, and evolution in which you take part and in which your role is essential to teasing out the most interesting aspects.  It's an aspect that is impossible in printed media, it's what makes blogging unique, and it turns an otherwise "finished" statement into a jazz composition – I lay out the framework, and you guys and gals add the solos, the tempo and key changes; YOU are the ones who really make it come alive.
So, whenever you get the chance this week, when you're sipping some wine with dinner or are out at a bar with friends, let's raise a glass together – Here's to the opportunity to continue to make kick-ass, beautiful wine blogging music with you for a long time to come!
THANKS!