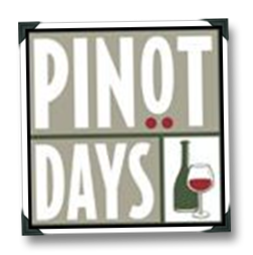 Here in the U.S. Upper Mid Atlantic, we're growing more accustomed to muggy weather, short but severe thunderstorms, and vastly increased road construction. Which can only mean one thing.
Summer has arrived.
For those of you on the Left Coast, this Summer also includes the 2009 Pinot Days event, which will be held in San Francisco at Fort Mason from June 24th – June 28th.  For those unfamiliar with Pinot Days, it's an event that brings together over 200 Pinot Noir producers from four countries, with 20 food vendors and more than 500 Pinots to taste.  Some info:
"Pinot Days brings together pinot producers representing every California appellation, style and price point, as well as a few from Oregon and Burgundy. It is our sincere hope that Pinot Days will enable you to explore new producers, find wines you love and can afford, and become a pinot devotee if you are not one already."
As a precursor to the San Fran event, 1WineDude.com friends Twitter Taste Live are throwing a Pinot Days event that will run from June 18th through June 25th, and you could win some primo Pinot from them just by tweeting!…
Here's the skinny on the TasteLive.com contest:
"At anytime during the week [ June 18 – June 25 ] post tasting notes to your favorite Pinot Noir up to Twitter and TasteLive and at the end of the week our three judges will announce three winners for best tweet!  Judging will be based off of tweeps unique descriptions for each wine.  The three winners will be awarded special bottles from a few of Pinot Days top partners!

2007 Ketcham Estate Ketcham Vineyard Pinot Noir Etched 1.5L
2007 Siduri Rosella's Vineyard Pinot Noir
2007 Olson Ogden Wines Russian River Pinot Noir

How to take part: Couldn't be simpler.  At anytime during the week just tag your tasting notes with #pinotdays and post them to Twitter and/or TasteLive.  Your notes will appear on the TasteLive feed and you'll be all set!"
Sounds pretty easy to me.  Of course, you will need to have yourself a twitter account to participate, but you're so cool, hip and attractive that you already have one of those, right?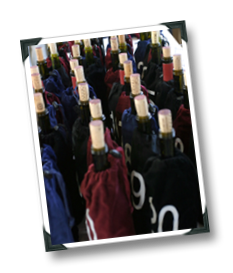 Capping off the week for the run-up to the Pinot Days San Fran event, on Thursday June 25th at 8pm EST/5pm PST, TasteLive.com will host a on on-line twitter tasting event featuring four Pinot Noir wines from California:
I'll be there – hopefully, so will you.  You need only RSVP to the event, and pick up one or more of the above bottles of Pinot to participate.
Cheers!
(images: pinotdays.com)