Hopefully it will be the last time, as well.
[ Also, please be forewarned that this post contains several references to the concept of poop. ]
By now, the more on-line socially active of you (sounds sexy!) will have not only heard about the kerfuckle over at Blake Gray's excellent blog The Gray Market Report between some the blog's Anonymous commenters and K Vintners winemaker Charles Smith.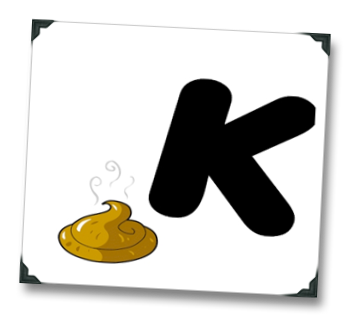 Since the announcement of the lawsuit (which, in a nutshell, centers on a complaint of libel that the Anonymous commenters on the original GMR post), lots of blogs have reacted to various aspects of the suit.
I'm not going to talk about any of that.
I'm going to talk about my reaction to what I consider a totally frivolous lawsuit, the primary purpose of which, as far as a I can discern, is to stimulate economic recovery for the law industry while causing headaches for Blake Gray, Google, and anyone else involved.
My reaction: K Vintners will never again be mentioned in the virtual pages of 1WineDude.com, unless Charles Smith and K publicly take a different approach in all of this, and quickly. The primary reasons for such a drastic measure?
I don't want 1WineDude.com readers having to worry about being wrapped up in lawsuits.
I won't have 1WineDude.com readers treated like they have the brains of poop-flinging monkeys – which is essentially what Smith and K are doing by filing this type of lawsuit; they're sort of telling you that you are unable to discern a smarmy, anonymous comment from the reasonable musings and opinions of an intelligent blog reader.
I sincerely hope this is the only time I will ever have to do something like this; but for now, Smith can stick with the many accolades for his wines from the traditional press, where he can feel safe and secure that people can't respond anywhere near as quickly; and, presumably, let his ego grow to monstrous proportions in the meantime…
Now, before you flame me with nasty emails on how I am being far too drastic and dramatic, hear me out a bit.
I worked for lawyers for a long time – several years, in fact.  Besides imbuing me with the handy ability to read legal contracts without requiring an interpreter, this experience also afforded me a good number of friends who are lawyers.  And I've been unable to find any of them who think that Smith's lawsuit is a good idea for anyone but Smith (and even then, they think the chances of Smith "winning" the lawsuit are small).
Here's a low-cost ($0.00) alternative to Smith's lawsuit:
Let anonymous commenters go on spewing whatever crap that they want on the GMR blog.
Respond with comments in the same blog setting the record straight – NOT responding to the asinine anonymous commenters directly, but appealing instead to the intelligent readers of the GMR blog.
Trust those readers to make their own (intelligent) interpretation of events and come to the right conclusion (in this case, that the Anonymous commenters on that GMR post were full of shit).
So, in this lawsuit it looks to me that we have a case of someone resorting to a very expensive and likely superfluous means of clearing up the facts. And it's presumably built on the assumption that people who buy wines and are reading Blake's blog are morons.
I buy wines, and I read Blake's blog.
Personally, I am sick and fucking tired of "consumers" and "blog readers" being treated like they are some sort of strange and rare but extremely naïve and obtuse  species of animal, to be observed and talked about from afar but never directly consulted and never, ever – god forbid! – treated as though they have functioning, connected neurons firing in their brains.
I can picture the PBS special now… a British man, white head of hair, clean-shaven, in khaki pants and outback vest is holding a pair of binoculars, hiding behind large potted plants, and examining shoppers at a wine store from the safety of his haven. After several seconds, he lowers his binoculars and turns to the camera, addressing the audience:
"The wine consumer roams the aisles of the wine shop, hunting cautiously for its next vinous meal.  Notice how anxious, fearful, and stupid they appear as they examine the labels and point scores, almost clueless as to which item to purchase and what to make of the strange taste and aroma descriptors they encounter… one almost feels sorry for these helpless, hapless creatures and their…. wait a moment… a fight is breaking out… they're beginning to fling poo at one another!  How exciting!"
Give me a fucking break, already!
You know what? I get a lot of wine sent to me for free, but it's for the purpose of possible review. I still buy wine.  I still read wine blogs.  AND I HAVE A BRAIN CAPABLE OF DISCERNING WHEN AN ANONYMOUS COMMENTER IS A DOUCHE BAG OR NOT. And on my own blog, I'm totally capable of moderating bog comments, and/or commenting myself if I think the commenter is out of line.
I don't need a lawsuit to tell me that, nor do I need the threat of a lawsuit keeping me – or my intelligent blog readers and commenter – from expressing themselves and their opinions.
And neither do you.
Cheers!