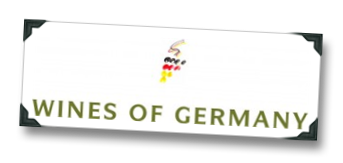 I know what you're thinking, and the answer is No, 1WineDude has not become a German Wine Blog.  It just looks that way because October has (primarily) featured German wines and German wine happs.  This is due to TasteLive.com having dedicated the month to featuring selections picked by the organization Wines of Germany (I helped to set this up and might collect a modest "finder's fee" for that – if I'm lucky).  Also, Wines of Germany keeps sending me pictures of the German hotties who were vying for the German Wine Queen title, and I'm just shallow enough that those caught my interest.
Anyway…
I'm excited to announce that I'll be your co-host for the wrap-up German wine event at TasteLive.com on October 22, which is open to the public – that means that you can join us in tasting and tweeting about the following wines live from the comfort of your favorite drinking chair!  (TasteLive has partnered with Bacchus Wine and Spirits for those that can't source the wines locally).
Selbach-Oster, Riesling, Kabinett, Mosel, 2007/2008
Leitz, Riesling, "Eins Zwei Dry," Rheingau, 2008
Dönnhoff, Riesling, Nahe, 2008
Darting, Riesling, Durkheimer Nonnengarten, Kabinett, Pfalz, 2008
I've had the Selbach-Oster and the Leitz, and they're both really tasty wines, which probably bodes well for the other selections.  Those of you who have been following along at home with the previous October events featuring German wines know that the selections have all be very good, so I'm really looking forward to the 22nd.
More detail is available on the TasteLive Blog.
Sign up over at TasteLive.com, get yourself the wines, and join us on the 22nd!
Cheers!