There is, in the Commonwealth of Pennsylvania, a time-honored and long-standing tradition that takes place every year.
I'm not talking about the February 2nd ritual of watching expectantly to see if Punxsutawney Phil will glimpse his own shadow, heralding six additional weeks of Winter.
I'm not talking about the amazing July 4th event that takes place in downtown Philadelphia, drawing nearly one million people together to celebrate PA's unique place and status in the history of the United States' liberty-based government.
No, I'm talking about the annual Harrisburg tradition that comes around every Summer, in which the PA state senate and governor fail to pass a budget in time for the next fiscal year. PA governor Ed Rendell has the dubious distinction of being seemingly incapable of herding PA's senate into signing any budget into law before the state teeters on the verge of government program funding meltdown.
To put it kindly, the PA state budget is in a state of total crisis.  The Commonwealth now faces a budget shortfall of $3.2 billion, or roughly the GDP of Mauritania. That kind of deficit is basically a guarantee of missing end of fiscal year targets, since it's unlikely that any Senate would be happy with the level of cuts needed to reign in such a monstrous shortfall.  This situation has the ability to self-perpetuate: When the state budget is not positioned well to weather a poor economy, the budget deficit grows; it becomes harder and harder to pass a budget due to the pressures of cutting programs that will piss of the state Senate's constituents; the next year's budget is then passed late due to the in-fighting, and thus faces more pressures and a potentially greater deficit, which means the budget is poorly positioned for the next economic storm… and the cycle starts all over again.  Which is more-or-less what's been happening in Harrisburg.
And yet, the PA state government is sitting on a goldmine that could – relatively quickly – halve that deficit.  It simply lacks the courage and will to act on it.
The goldmine?  Wine…
More specifically, the sale of wine, and alcohol, to PA state residents.  Through its state-run monopoly, the state of PA is one of the largest players in alcohol sales in the U.S.   According to the Post Gazette:
"Pennsylvania has one of the most restrictive liquor control systems in the country, with retail sales of wine and spirits limited to the 623 stores statewide. The liquor is subject to a 30 percent markup, plus the so-called Johnstown Flood Tax that legislators put in place in 1936 to help Johnstown recover from a flood. The tax, originally 10 percent, is now 18 percent and amounted to $239 million last year."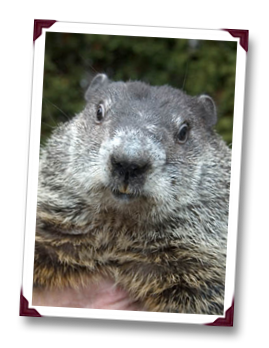 Understandably a windfall that the state wouldn't want to give up, especially in a time of budget crisis.  And it woudn't have to, at least not if you believe Nathan A. Benefield, director of policy research with Commonwealth Foundation, who was recently quoted in a PennLive.com article about privatizing PA liquor sales:
"…Pennsylvania would still reap the $102 million annually from sales taxes on booze, as well as the $251 million from the state's 18 percent liquor tax, based on 2007-08 numbers."
That same article details the potential pay-off that the state of PA could expect from the sell-off of its liqour control system:
"The Reason Foundation, a national public policy research and education institute, estimated in a 2007 report that full privatization of Pennsylvania's wholesale and retail liquor structure could return $1.7 billion to state coffers in one-time sell-off payments."
$1.7 Billion.  That's over 53% of the current state budget deficit.
Bills calling for the sell-off of PA's liquor control stake are not exactly new news.  They crop up just about every other year, actually.  But PA's mounting debt and budget stalemates might be providing extra momentum to the turning tide against the state's monopolistic alcohol control.
That the tide may be turning is evidenced by the fact that PA has seen recent challenges to its monopolistic, multi-tier alcohol distribution system upheld in appeals court.  State residents can now buy beer directly in some supermarkets – which goes against the grain of long-time PA liquor control board claims that state residents want them to control the flow of alcohol within the state (presumably, they only interview mentally insane residents).
Here's hoping that wine isn't too far behind…
Cheers!
(images: groundhog.org, bridgeandtunnelclub.com)