This week, we begin what school children in the U.S. have long considered the holy triumvirate of holiday respite, rivaled only by the extended time away from school called Summer Vacation.  For this week, the oft-exploited holidays of Halloween, Thanksgiving, and Christmas attack us in quick bursts of targeted marketing succession.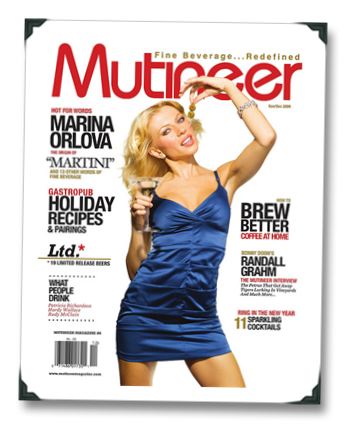 Now that I'm older, a full-fledged adult, I look at the season a bit differently.  To me, it's the Season of Hopeless Wine Pairings, in which I am besieged by requests from friends, family, and strangers alike who are looking for an answer to the fright-inducing question:
"What wine should I bring to [Insert Holiday Dinner Name Here] ?"
For reasons that I find difficult to understand, hardly anyone who asks me that question seems ready to accept my answer:
"It doesn't really matter unless you're trying to pair a wine with specific dishes, so just drink whatever you and your guests like best."
Like the aforementioned school children, they are somehow desperate to identify a "correct" answer, even if there isn't one.  Will this be on the exam?
I realize that Holiday time in the U.S. can be particularly stressful for modern adults – which is why I think it's even more important not to sweat the wine choices for holiday dinners; just bring something you've been dying to try, or that you like.  No, I'm serious – that's all there is to it.  You can over-complicate it if you particularly like being stressed-out, your call.
Anyway, I invite those looking for some relief from the potential hangover of holiday wine pairings to check out the latest issue of Mutineer Magazine, in which I join up with Drew Langley (from L.A.'s Providence) and Michael Scaffidi (from The Jefferson in D.C.) to pair wines with specific holiday dishes like Smoked Paprika Popcorn, Pork Belly Sliders, and Ganache Stuffed Figs.  So you'll get some interesting and inspired holiday cuisine suggestions along with wines to go with them. 
Oh, yeah – and Marina Orlova is on the cover, and she is ridiculously hot.
Enjoy the issue, and let's drink a toast to a low-stress run through upcoming Holiday season.
Cheers!
(images: mutineermag.com)