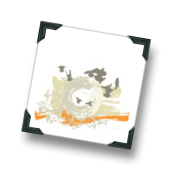 Earlier this week, the talented writer Jeff Lefevere (I'll stop short of calling him "stunningly handsome") – mastermind behind the excellent blog GoodGrape.com and contributor to other wine writing fare such as Mutineer Magazine – published his 2009 Best of Wine Online Awards Pt. I.
Jeff named 1WineDude.com Best Wine Blog in the Consumer category for 2009, here's what he had to say about our little virtual space in the wine blog-o-world:
"Joe Roberts at 1WineDude (https://www.1winedude.com).  I pay close attention to traffic for top wine blogs and Joe has ascended into the very upper echelon in 2009.  Traffic is one thing, but the really impressive thing about Joe's blog is he has grown his site free of agenda and with an engagement-oriented, populace-style approach that isn't replicated by other top bloggers. Plus, he does frequently laugh out loud funny posts. Named top wine blog by FoodBuzz and mentioned in Forbes this year, Joe is one to watch."
Thanks, bro!  I've got no idea what he's on about regarding the mention by Forbes (I can confirm that I am not yet among the 500 richest men in the world).
I'm touched and humbled to be part of the lineup that Jeff has mentioned for his 2009 nods, the list is chock full of awesome online wine writing and all of his mentions are well worth your time (if you're not already a frequent reader of the bloggers he mentions).  The nodto 1WineDude.com is particularly fulfilling for me, because Jeff possesses a keen mind and an even keener pen, and his award-winning blog writing has been an inspiration for me for the last few years.  I just hope that I can continue to fool smart people like Jeff… live up to the high expectations that folks like Jeff have for little blogs like mine!
Jeff has added a Part II as well, in which he goes beyond the wine blog-o-world to highlight his take on other bests in the wine industry at large for 2009.  It's an even more compelling list than Part I, and includes Jeff's best wine / winery of the year – check it out.
Cheers!