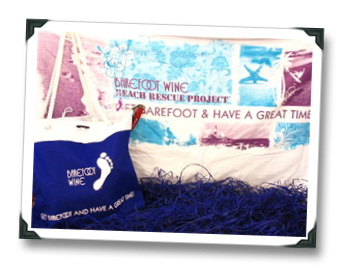 We're now into our fourth straight week of giveaways here on 1WineDude.com! This week, I'm teaming up with Barefoot Wine to help promote their Beach Rescue Project and the Barefoot Republic network.
YOU could win a gift bag of giveaway goodness from Barefoot Wines that includes a tote bag, wine opener, stemless wine glass, and a big soft beach towel – pretty much perfect Summer gear for the wine lover!
Hmmm… I'm kind of bummed that I'm not eligible to win, now that I think about it.
Anyway…
This giveaway has a few more requirements than the ones that we've run in the previous three weeks, so you all need to listen up if you want a chance to win.  But first, let's tell you a little bit about the Beach Rescue Project…
Here's the skinny from the the Barefoot Wine Website:
VOTE TO HELP SAVE AMERICA'S SHORES

Click here to cast your vote in support of one of four Surfrider Foundation campaigns. Each campaign will receive $5,000 from Barefoot Wine, and the one with the most votes will receive an additional $5,000! Click the name of the project below to read detailed information about each project.

You can cast your vote once per day through August 15th (voting is reset at midnight EST) so keep your votes coming daily!
Dude's father-in-law lives right on the beach in FL, so I'm a bit partial to projects that are trying to save beaches.  So here's the deal on the requirements for our giveaway:
You have to have a U.S. address (Barefoot's requirement).
You need to head over to the Barefoot Republic and join up (Barefoot's requirement).
VOTE for one of the awesome Surfrider Foundation campaigns above.
Come on back here, and leave a comment to this post with your new Barefoot Republic profile name, and tell us which Surfrider Foundation campaign you voted for and why.
On Monday June 22, I will randomly select a winner from the comments.
A tad more complicated than the last few giveaways, but hey, you're smart and good-looking enough to handle it!
To get things kicked off – here are mine:
Alright, already – get registered, get voting and get commenting!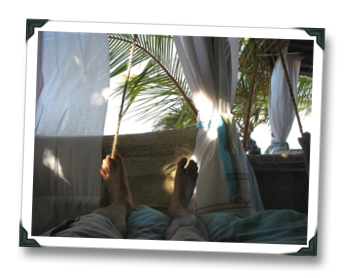 Cheers!
(images: 1winedude, barefootwine.com)