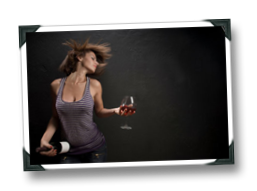 Giveaways – they're back.  With a vengeance.
I'm teaming up with Sony Music to give away some killer jazz classics, and to hook you up with some American wine.
Many of you know that I'm a music buff, and that I dabble in "Real Life Rock Band" by playing bass guitar for the Steve Liberace Band.  Probably wouldn't come as a surprise then that I enjoy pairing music with mood and food, almost as much as I do pairing wine with mood and food.
Now it's time for YOU to talk about how you'd pair some awesome jazz with your favorite wines.
Here's how this thing will go down:
Peruse the embedded widget below, which contains selections from five killer jazz albums (I'm especially fond of the Brubeck, Miles, and Tito Puente selections myself).
Think about what you'd consider an awesome wine pairing for one, several, or all of the cuts.
Leave a comment on this here post, telling us what wine you'd pair with your selected track(s), and why you think it's a killer pairing.
The widget has some sweet jazz cuts from the following albums: Tiempo Libre: Bach In Havana , Miles Davis: Sketches of Spain , Charles Mingus: Ah Um, Tito Puente: Dance Mania, & Dave Brubeck: Time Out.
If you can't find something you like to pair with a good glass of vino out of that selection, then I'd say you have no hope of digging jazz.  I should use this opportunity to point out that Mingus, as a bass player, kicked all kinds of a__.
Anyway…
On Monday, June 8th 2009, I will select a random winner from the comments, using a top secret procedure that involves my dog (no further details will be given – trust me, you don't wanna know!).  The lucky winner will get hooked up by Sony Music with copies of the 5 recordings featured in the widget, as well as a gift certificate from www.americanwinery.com so you can buy some wine to pair with your new tunes!…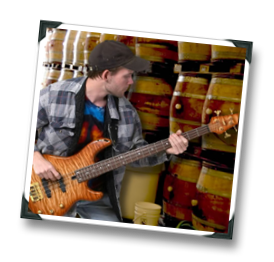 To get things started, here's my pairing:
Take Five from the Brubeck album with a 2004 Altair Cabernet from Chile. Here's what I said about the Altair in my on-line mini review tasting note:
"04 Altair (Cachapoal Vally, Chile): Fab Cab blend; black cherry, nutmeg & ok, maybe a touch of pine. It's so f–king good, you won't mind."
The Altair is groovy and accessible, and could be paired with a number of occasions and dishes.  It could also be aged, and I think it would show really well for a number of years.  It's finely crafted, and expensive, but a bit laid back at the same time.  Which is almost exactly what I'd say about the Brubeck Quartet's music as well.
Ok – get your groove on already!
===========================================================
Cheers!
(images: hw410s.com, avalonwine.com)