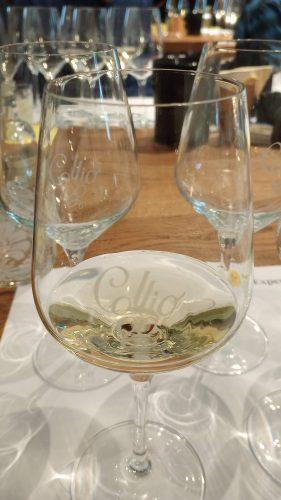 Back in November (whatever, STFU, I've got a toddler!), I was fortunate enough to take part in a lovely little media jaunt to Italy's far northeastern corner, to the small (5k square miles or so) region of Collio within Friuli Venezia Giulia. For the next few weeks, I'll be highlighting the, well, highlights from that trip, beginning with the area's most promising grape variety: Friulano.
Before we go there, however, we'll need to get our bearings.
Winemakers in Collio refer to the region as a rose planted at the head of a vineyard row, the plant that indicates what conditions the vines are likely to encounter. Collio is the early sign of what happens in the rest of Italy, according to them, being a border area so close to Austria and Slovenia (several times, while touring their vineyards, my phone interrupted the proceedings with a cheery "Welcome to Slovenia!" message… sorry, ever-present technological device, you were off by a few kilometers!).
Friuli Venezia Giulia has an interesting history and arguably en even more interesting present. It was home of the third city of the Roman empire, saw significant battle action during WWI, and is home to the cities of Trieste (where James Joyce once took up residence while penning Ulysses, which I've had to read twice), Gorizia (an important border city with Slovenia and a a center of cultural influence on the region), and Aquileia (an UNESCO heritage site dubbed a "second Rome"). They've got a PDO for prosciutto, lactose-free cheese, olive oil from the Trieste hillsides, and evidence from the 1940s that they developed a unique tiramisu recipe. They also have about 13,000 wineries along with nearly 30,000 ha of plantings that include over 65 grape varieties.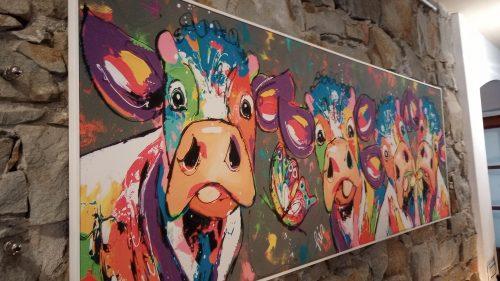 Collio is one of Italy's rainiest spots (on full display during my brief visit), and became a DOC in 1968 (bear in mind that it wasn't until the 1950s that the region was able to purify their own water). Being a border area, Collio enjoys influences from multiple cultures, as well as climatic influences from the Adriatic and the cooler, drier winds from the northeast (all helping to mitigate the impacts of all of that ample rainfall). That climate, combined with the well-draining ancient seabed ponca soils, makes Collio (meaning "hillside") an ideal spot for white wine varieties, which account for a whopping 85% of its production. Of that, Friulano makes up about 14%, and is grown throughout the entire crescent-moon shaped DOC.
Friulano itself has been a near-constant presence in Collio, while plantings of other varieties have waxed and waned over the decades. Genetically, Tocai Friulano is France's Sauvignon vert (or Sauvignonasse, "bad Sauvignon"), and has been grown in Friuli-Venezia Giulia since at least the 1600s—so we can, at this point, consider Collio the variety's spiritual home, I think. Based on my tastings, it certainbly reaches its highest potential in those rainy hillsides…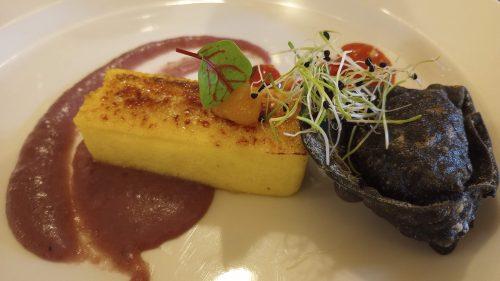 2021 Kurtin Friulano, Collio, $NA
Sourced from 1960s-era plantings, this white sees a bit of lees contact which doesn't reduce the impact of its mineral, floral, citric, and "salty" presence. You'll find notes of lemon rind, a hint of bitterness, nuttiness, and exceptional length in this one.

2020 Tenuta Baroni del Mestri Friulano, Collio, $NA
From southeast-facing, 1930s plantings at almost 275 meters above sea level on just a 2 ha parcel, only about 700 bottles of this killer juice was made in 2020. Young, structured, and promising, this one is tossing out notes of white flowers, saline, ripe citrus, almonds, and bruised apples. It starts broad, then finds its focus with cut lemon flavors and a tight, linear core.

2021 Venica & Venica 'Ronco delle Cime' Friulano, Collio, $46
Named for a street that connects the vineyards' highest points, the source site sees gentle, cooling winds that seem to translate into something extra special in the bottle. Crisp apples, minerals, and lemons kick it off, followed by a sense of vibrancy and palate balance that starts fresh and then gets all nutty and chalky in the best ways possible.

2021 Tenuta Stella Friulano, Collio, $NA
Sourced from a steep, organically certified vineyard, this voluptuous little number begins with green apple, citrus, grass, nuts, and a light salinity. It then starts a seductive showcase of its round, slightly creamy mouthfeel and closes with a toasty, pleasing bitterness. Yum.

2020 Bolzicco Friulano, Collio, $NA
1960s plantings here, from a warmer, southeast-facing spot make for a limited production, textural mouthful of a white. Reserved at first in its herbal and lemony nose, things open up big-time on the palate, which is herbal, concentrated, rich, and ultimately harmonious.

2020 Livon 'Manditocai' Friulano, Collio, $37
Livon has been making this label since 2003, from a 1 ha vineyard that manages about 6,000 bottles a year from its 30+ year old plantings. A bit of oak aging and some skin contact, as well as a full year in the bottle all make for an expressive rendition of Friulano that's way, way, WAY brighter and fresher than you'd first expect. Hints of wood spice mingle with the lemon peel action, and the whole package is just a gem.

2018 Raccaro 'Vigna del Rolat' Friulano, Collio, $32
50 year old plantings this time, from a family-run farm previously used to supply their personal consumption, which they began bottling in the 1970s. There's much to tell in the tale of a glass of this white: saline, mineral, blossom, grass, honey, nuts… all just beginning to evolve now. Texturally, this is superb, flavorful and fresh with well-integrated apple and citrus flavors that are elegant and lengthy.
Cheers!