As if you weren't sick enough already of my South American wine coverage (and believe me, people it's not over yet!), in an oddly synchronous but otherwise completely unrelated turn of events, I'll be a panelist next week at Wines Of Chile's 2011 Grand Tasting event at the Metropolitan Pavilion in NYC.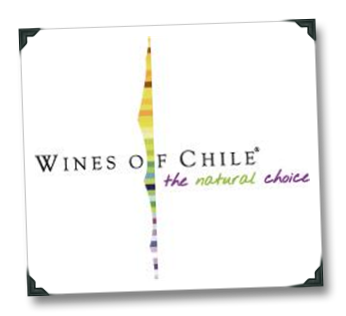 There's both industry and consumer portions, and if you hurry your ass up you might still be able to get in on the action! If you need extra incentive (besides the lure of a lot of wine and food, I mean), some of the proceeds from sales of the consumer event tickets will be donated to the Surfrider Foundation, dedicated to the protection and enjoyment of the world's coastlines and beaches, and purchasing a ticket automatically enters you for a chance to win an iPad (I could use one of those myself, come to think of it…).
Here's the skinny:
This year's WoC event theme is "A World of Taste," and in addition to pouring 300 wines from 60 wineries at winery stands, there are four specially themed rooms where you'll have the opportunity to taste those Chilean wines with different types of foods.  There will also be two seminars for the industry side of things (one of which is the panel on which I'll be sitting, along with Jody Rones from Thrillist.com, Lindsey Johnson from Lush Life and Gregory Dal Piaz of Snooth.com, being held 1:30-2PM on the topic of Wine Marketing in the Digital Age).
If you're going and you're of the tweeting persuasion, the hashtag will be #tastechile. Event details are below after the jump – hope to see you there!
What: Wines of Chile's 2011 Grand Tasting in New York
When: June 14, 2011
Trade & Media Tasting:  2:00 – 6:00 pm
Consumer Tasting:  6:30 – 9:00 pm
Where: Metropolitan Pavillion:  123 W. 18th Street (between 6th & 7th avenues)
Wine & food pairings:
The Carmenere & Curry Room
The Sauvignon Blanc & Ceviche Room
The Cabernet & Carne Room
The Green Room (Organic and Sustainable Chile)
Professional seminars:
Wine Marketing in the Digital World – How to leverage social media to drive your business Hosted by a panel of experts including Snooth.com. 1:30 – 2:00 PM
Chile's Best Kept Secrets Experience a tour of Chile's "undiscovered" regions and wines Led by Fred Dexheimer, MS.  3:00 – 3:45 PM
Tickets & such:
Cheers!