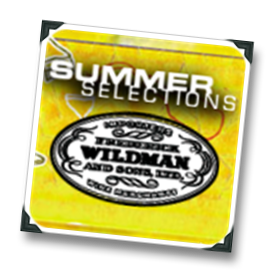 This past Saturday saw yet another successful Twitter Taste Live! event, with the theme being Summer wine selections (read: value-priced, easy-quaffing vino) from Frederick Wildman & Sons, the venerable importing business that celebrates its 75th birthday this year.
I suppose it's hard not to like a company with as diverse a portfolio as FW&S, but I think it's even harder not to like a company launched by a man whose nickname was "The Colonel" and who once said:
"Business, and particularly the wine business, should be conducted as to bring pleasure, pride and friendship to those engaged in it."
The fine wine industry could use heaping portions of all three of those elements these days.  I suppose the pleasure part is easier for the wine industry than it is for most other business endeavors – but it's the pride and friendship piece that reminds us that what we do needs to feel good in our heart-of-hearts and should ideally to foster mutual benefits (those last two also separate the Colonel's description of the ideal wine biz from being able to describe prostitution using the same sentence…).
Anyway, let's get off that topic before I get tempted to add pics of NYC street hookers in this post.  Following is a recap of the twitter banter that flew fast, wittily, and furiously as we tasted through six (yes, I'm hungover) FW&S wine selections…
Enjoy!
—————————————————————————————————————-
—————————————————————————————————————-
Cheers!
(images: tastelive.com)