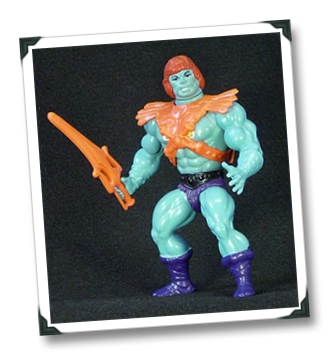 It's often said that imitation is flattery in its most sincere form.
Imitation is also a way of making a quick buck, and in the case of wine has sometimes been used to dupe even the world's most influential palates and wine writers.
Counterfeiting, in the U.S. alone, is about a $200 billion a year business, and it's been estimated by Wine Spectator (yeah, yeah, I know…) that 5% of old/rare wine sold on the "secondary market" is fake.  Faking a wine isn't necessarily easy, but somewhat ironically the job gets a bit easier for those trying to fake rare, older wines – simply because most people haven't had them, so there are few barometers to judge how they should or shouldn't taste.  In some cases, as detailed in Benjamin Wallace's The Billionaire's Vinegar, the rock stars of the wine tasting world may in fact have based their tasting notes of older, rarer wines on fakes.  Examining a bottle to determine if it's a fake can be a time-consuming and difficult process.
The reason I'm telling you all of this?
I think I recently just may have had my first faked wine…
I'm not certain it was a fake, mind you.  In fact, the only thing I've got to go on, in terms of justification, is my gut.  All the other evidence points to the fact that the wine was legit.  But… my gut just won't let this one go…
First, a little backdrop: one of the greatest things about the Wine Bloggers Conference (for me) is the simple joy of networking; catching up with old friends, making new ones, generating connections.  The networking leads to after-after-parties, during which may generous people share wine from their PR, public, or private stock, most of it good, some of it downright great.  It was during one of these after-after-parties a few weeks ago in Sonoma that I encountered my possible fake.
The generous guy who supplied the wine is, in my experience, beyond reproach and is a well-respected tech and wine geek.  He shared the wine as part of several excellent wines that he'd brought to pour with the conference participants.  It was a fantastic time, if a bit chaotic and noisy, during which we passed glasses around and shared in the joy of, well, sharing.  And of course, drinking.
Despite the fact that the Mutineer Magazine guys had encouraged my to swig absinthe with them prior to this impromptu tasting, I hadn't totally lost my senses yet when I encountered the magnum of Sterling Vineyards 1977 Cabernet.
It's not that the wine was bad. The trouble for me was that the wine was really, really good. Superb, actually. It was, in my mind, impossibly good, young, and vibrant.  Dark fruit to spare, good acid balance, tannins that were starting to smooth out but still had some firmness, and just a hint of secondary aromas and flavors, like graphite pencil and earth.
When you taste wines that are going on 40 years old, you need to draw deep from the memory banks and compare them to other old wines that you've tried.  I've been lucky enough to taste a few older wines in the same time frame that were legit (at least, they were believed to have come from private collections and purchased relatively close to the wines originally release date).  This Sterling tasted nothing like those older Cabs I've had.
In my brain, I immediately compared it to a 1967 Latour that I'd tasted a few years ago. Latour is built to age, almost like no other wine – it's one of the heftiest wines in all of the Medoc.  That wine had almost no fruit left. The secondary aromas and flavors had almost totally taken it over – at the time, I noted that it tasted like "a nuclear family's kitchen garbage bag contents: cigar, black nuts, pencil shavings, game, "slim jim," earth (aka 'dirt')"."  It was a very good wine, but it had probably peaked a few years before I tried it.
Now, that `67 Latour was a normal sized bottle of wine.  The Sterling was a magnum – larger volume, but same amount of air in the bottle, so theoretically it could have aged more slowly. But… The `77 Sterling didn't taste anything like that `67 Latour. My gut told me that the wine in that bottle tasted maybe 6 years old, not 30+.
I followed up with the guy who'd poured, to ask him where he got the magnum:
"K&L had them just a few years ago, direct from sterling's cellars, oddly not $$$. They made great, age-worthy wines back then, and it was impeccably stored in a magnum at the producer…"
I've no doubt this guy believed the wine to be legit, and I'm fairly certain he'd never knowingly buy a fake much less pour one.  I touched base with Sterling, who confirmed that the did bottle a few magnums in `77.  I've no opportunity now to inspect the bottle, and I suspect I wouldn't know what the hell I was looking for even if I did get a chance to inspect it for authenticity.
Anecdotally, it wouldn't stand to reason that someone would go through the trouble of faking a Sterling magnum versus, say, one from Chateau Petrus – they'd stand to make far, far more on a fake of rare Bordeaux, for example.
The evidence supports that the wine was 100% legitimate.
But my gut… my gut tells me that I had really, really good wine that night from the magnum labeled `77 Sterling.
It's just having trouble accepting that the wine was a `77 Sterling.
Cheers!
(images: toplessrobot.com, diageowines.com)