I love Autumn (Fall colors & Football!), but I hate at least three things whose approaches are heralded by the falling leaves:
Raking those falling leaves
Thanksgiving / Holiday food & wine pairings
The Dallas Cowboys
Since I find numbers one and three above so unpalatable, let's talk about number two.
Holiday wine pairings are one of those things that prove immensely divisive among wine geeks. On the one hand, when you enjoy a subject passionately you want to help people when they ask you about it. On the other hand, the topic is not only a culinary landmine (see "bottom lines" below), but it's treatment is boringly repetitive year-after-year (though some year-on-year takes are done well); the attempts to make it interesting can backfire so badly that the authors attempts at making the subject creative end up looking more like obligatory acts of desperation.
The bottom lines with holiday wine pairings are a) your preference trumps any recommendations and so-called rules, and b) no one wine, variety, or style will match up perfectly with all of the tasty but crazy epicurean sh*t that will appear on your tables during the holiday season, because there's simple too much variety.
Still, many folks just want picks to minimize their food-pairing risk during these adventures culinary months, an approach which I can respect. So I'm gonna let you all in on a little secret for maximizing your chances of holiday wine-and-food pairing success…
One word: Acid.
Yes, that's it.
Yes, it's that simple.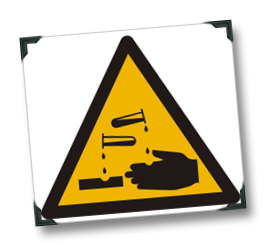 Acid is your friend.  Not just a friend – it's a great friend.  It's the kind of friend that will bail you out of jail. The kind that totally understands that thing your sister does to bug you and why it grates on your nerves so much.  Acid will discretely point out when your fly is open, returns your lawnmower on the day it said it would, and will talk to you for hours on the phone on rainy days.
Acid is the kind of friend that buys two rounds.  It's that great of a friend.
Hold me, Acid… I'm lonely…
Anyway, if you want wine that has a fighting chance against your aunt's sweet-potato casserole? You need balanced acidity.
A wine with balanced acidity (meaning it's not coming out in gobs and isn't being buried under a mound of high alcohol) can handle (within reason!) sweet, fat, acidic, salty, starchy… you get the idea.
Rieslings, Beaujolais, many sparkling wines, and probably 90% of the better wines sold from Italy – these are Acid's posse. Get to know them, and they will make your holiday food-matching life a hell of a lot easier.
Looking for specific bottles? Sorry, Jack – trust your own palate, and stop being afraid to experiment; the fact that it's holiday season isn't an excuse to be a culinary weenie!
Cheers!
(image: freakytrigger.co.uk)