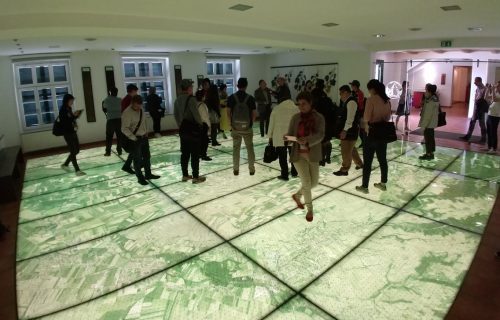 In the Austrian region of Krems, they know a thing or two (or two dozen) about winemaking; few wine-growing areas have its kind of historical depth, even when measured by European standards. Grape production in Krems dates back to the 3rd Century AD (during the reign of Probus); mentions of specific vineyards can be fond as far back as the 11th Century; and Krems itself officially became a town in 1305 partly because of the reputation of its vineyards.
Unfortunately, that impressively lengthy resume timeline doesn't mean that they know how to properly combine cinema and map rooms in Krems, as I learned during a masterclass tasting held at Winzer Krems, the Kremstal's long-standing co-op.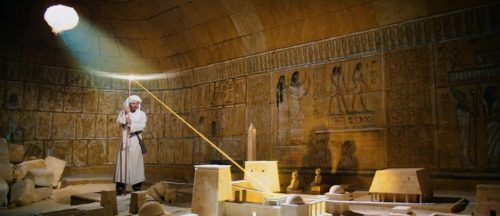 First of all, they have "4D" theater at Winzer Krems (that combines audio, 3D visual, and tactile/aromatic effects), the kind that most of us have encountered only at science academy museum spots in U.S. major cities. At first blush, that format seems a natural fit for a mini wine movie; in practice, it's a bit disappointing in terms of translating what's in an on-screen glass of vino. Winzer Krems also has an impressive map room, which shows the Kremstal in impressively sized detail.
Somehow, despite having both of those elements, they amazingly and inexplicably do not offer a recreation of the greatest map room scene in the history of cinema. Sorry, my Austrian friends, but it's a very, very difficult thing for us cinema buffs to blithely gloss over such an egregious oversight. Fortunately, Kremstal has an ace up its sleeve: it offers some of the country's better examples of Grüner Veltliner Reserve…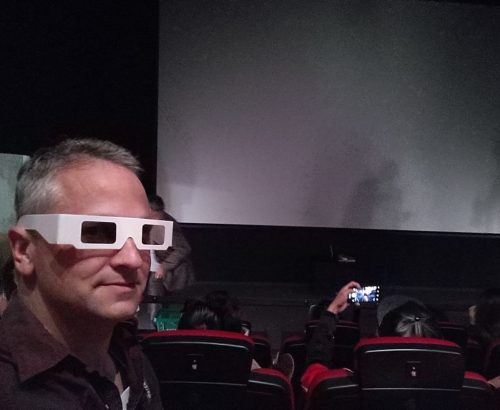 2017 Weingut Türk Frechau Grüner Veltliner Reserve Erste 1ÖTW Lage (Kremstal, $NA)
Very fresh, very focused, and very fine, there is nothing about this textured, vibrant GV that I didn't immediately like. Wet stones, apples, white peaches, a sprinkle of herbs… this is the kind of that exudes class because dammit it just cannot help itself.

2017 Weingut Hermann Moser Ried Gebling Grüner Veltliner Erste 1ÖTW Lage "Hannah" (Kremstal, $NA)
They love their single-vineyard sites in these parts, with Gebling being one of the more noteworthy and consistent spots for Grüner. Just before this white starts to feel a little too edgy and astringent, its small heap of residual sugar rounds it out. Ginger, stone fruits, and green apple action to spare can be found among the prickly, pithy, young, and lengthy experience that this GV offers.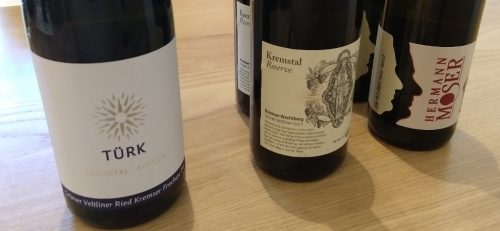 2017 Weingut Aigner Grüner Veltliner Reserve Ried Frechau (Kremstal, $NA)
From loess soils comes this minor monster of a Grüner; think peaches, ripe apples (skins intact), melon, and ample spices. The apple in particular comes on strong, with the melon playing a supporting role and ushering in a broader, warmer mouthfeel. It's a GV that takes few prisoners, in a dominatrix kind of way (based on what people tell me, I mean…).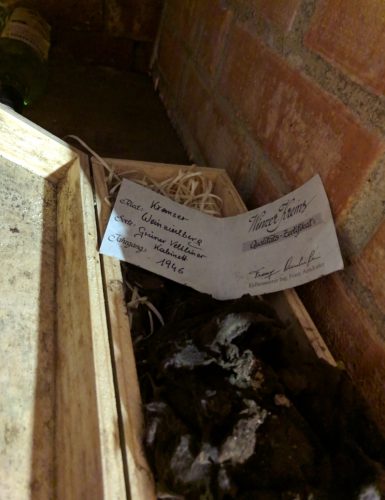 2017 Weingut Alois Zimmermann Ried Rosshimmel Grüner Veltliner Reserve (Kremstal, $NA)
On the other end of the Reserve GV spectrum, we have this gravely soil, single-vineyard delight. While there is large body here for a Grüner (14% abv), and a good amount of structure in the acidity and astringency, the nose is so heady and boisterous and appealingly friendly that we might as well just all shout "Norm!" when it comes into the bar. Perfumed and floral, with ripe stone fruit flavors, spice hints, and lots of herbs and fresh veggies on the nose (all in a good way, people, all in a good way).

2006 Weingut Winzer Krems 'Kremser Wachtberg' Grüner Veltliner Reserve (Kremstal, $NA)
Maybe our presenters just wanted to show off with this one? No complaints here; when presented, one should never turn down an opportunity to dip into aged GV. The acidity is still raging years later on this Reserve, with toast, spice, minerals, and even earthy notes all mingling in the glass. There's plenty of fruit left here, though most of it is on the mature side: dried apple and pineapple slices, grilled citrus, lemon peel, and baked apple. The best part? That finish is nearly as long as the Danube…
Cheers!