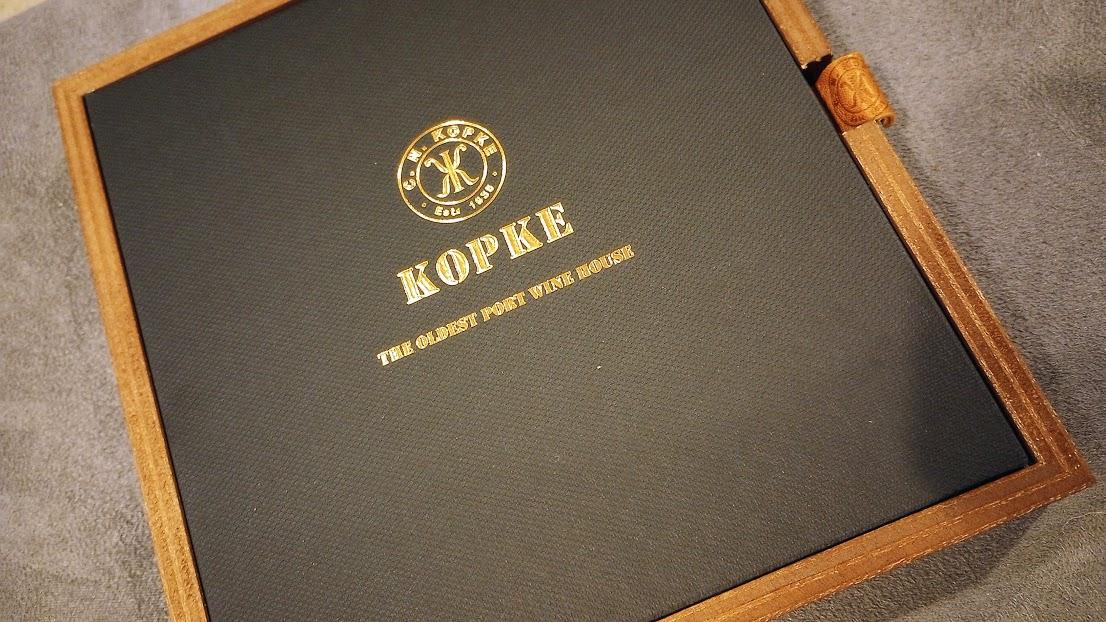 There are benefits to being the oldest Port house. And Kopke winemaker Carla Tiago seems (as per a recent virtual tasting of Kopke's not-so-recent wines) to revel in at least one of them.
Kopke was founded in 1638, and so is technically the oldest Port wine company (pretty much before Port as the regulation-heavy entity that we know and love today it was developed), today owned by Sogevinus (who also own Burmester, Barros and Calém). They have a lot of stock of wine due to that long history, which makes them a standout in colheita production and Tawny Ports. "Kopke is perhaps the house that has the biggest stock, and the biggest variety of wines" according to Tiago. In 2007 the IVDP decided to create a new category for 10-50 year Port whites, Kopke was pretty much the first house that was able to bottle all of the new styles right away, thanks to sitting on all of that precious nectar. Kopke's wines are generally sourced from schist-heavy, horizontal terraced vineyards planted up to 600 meters, with more recently vines having been planted up the slope (called "vinha ao alto").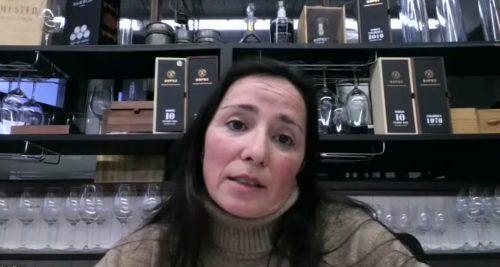 Despite raised in Peredo dos Castelhanos where her father owned a small vineyard, Tiago didn't originally plan on getting into wine (her first harvest was in 2005). "Every year it's different, and every year we learn a little more. It's always changing; It keeps you always in alert, and I like that. It's a good job, I can't complain!" Based on what we tasted, I don't think too many Port lovers would complain, either (though I will complain about those little test-tube tasting bottles they sent in the tasting kit, because it's me and I need something to complain about after all)…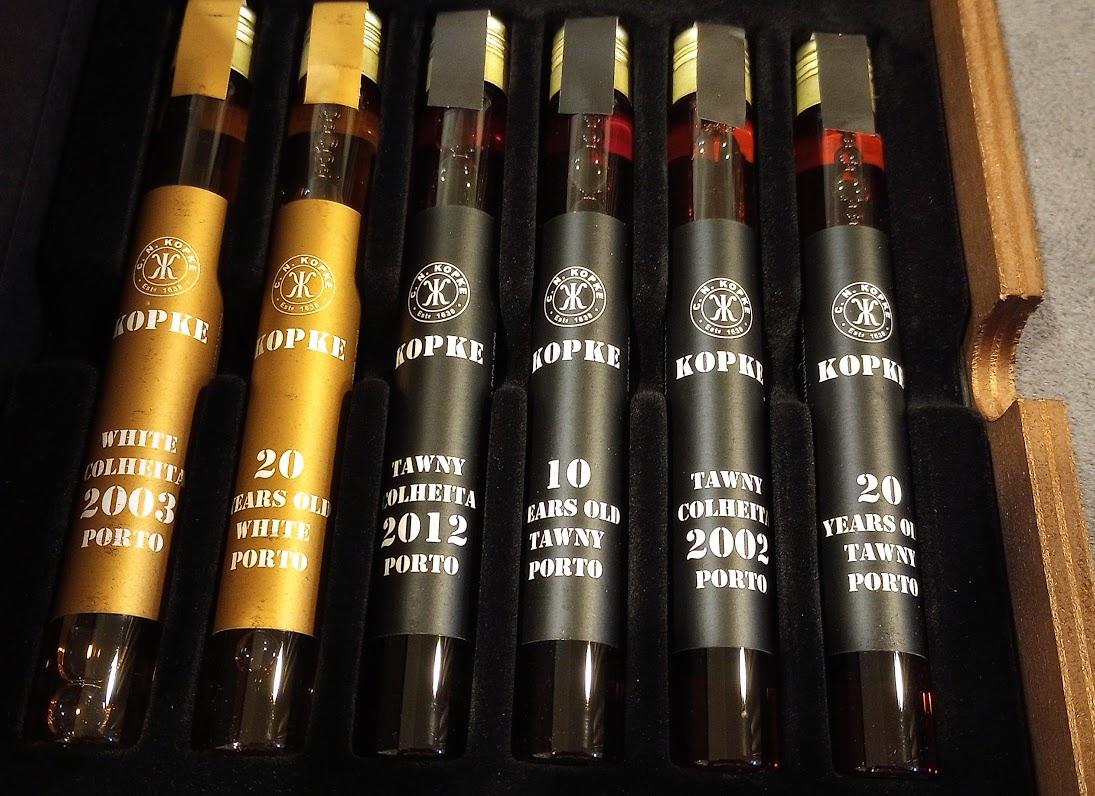 2003 Kopke Colheita White Port, Portugal, $55
Aged first in large oak vats, and then moved to smaller oak, "so that we can have a very, very slow oxidation" (according to Tiago). In this case of this vintage white Port, those vines seem to Vivid dried fruit notes, especially white fig and apricot. Some hints of molasses, honeycomb, and brandy, too. It's rich, but there's a wonderful freshness to match the power and syrupy mouthfeel. Notes of dried acacia flower start to crop up, too. Great length. Impeccable, and delicious.

Kopke 20 Year Old White Port, Portugal, $50 (half bottle)
The aged white styles generally have a tiny production, and Kopke bottles these "at the demand of the client." This could be the twin of the 2003 mentioned above (though it's a multi-vintage blend, of course), with all of that dried white fig action. But there's less floral stuff going on here, and a lot more toasted nut, warm baking spices, and candied citrus. Surprisingly vivacious in the mouth for a 20-year selection. A touch riper and more powerful than the single-vintage `03. Impressive in its length and in its, well, everything else.

2012 Kopke Colheita Tawny Port, Portugal, $46
An interestingly diplomatic blend of 25% Touriga Nacional, 25% Touriga Franca, 25% Tinta Roriz, and 25% Tinta Barroca here. Cinnamon, toasted walnut, melted caramel, black pepper, baking spices, dried figs, even some ultra-ripe plum show up. I love the abundant baking spices as they carry through from the nose to the palate. There is heft in the mouthfeel but it comes with good balance. Brandy, sweet dates, structure… even some marinated cherries. This one is still a baby! But it's clearly coming together in fabulous fashion.

Kopke 10 Year Old Tawny Port, Portugal, $25
Drier fruits hit first—especially prune, sultana, and dates—before the baking spices and caramel come on strong, followed by cedar and dark honey. There's even some earthiness in there. Comes off as more voluptuous and inviting, and a tad simpler than its 2012 cousin. Bold, flavorful, sweet (though not cloying), unapologetic, and tasty AF.

2002 Kopke Colheita Port, Portugal, $90
Cigar box, dried figs, tobacco leaf, burnt caramel, high-end toffee… this is alluring stuff, people. And wow, that mouthfeel is great, with tension between the honey sultriness, structure, and great acidity. It's almost refreshing, which is rare for Tawnies in general IMHO. Gets more potent as you go on to the lengthy finish. This is sexy and superb.

Kopke 20 Year Old Tawny Port, Portugal, $80
Tiago described the goal of this 20 year as "looking for is something very, very, very smooth." It hits like craft bourbon initially—powerful but undeniably well put together. Deep, woody, sweet, spicy, and richer than the 2002, it's also more direct, with the power being more overt and obvious. Which isn't to say that it's somehow simple… There's a purity here that is just at another level. It's like brandied figs served by demigods.
Cheers!