TasteCamp East, the first-ever gathering of Right Coast wine bloggers, is now freshly behind us.
I came.
I saw.
I nuked my palate tasting hundreds of wines in a two-day whirlwind tour of Long Island wine country.
You will read more ( a lot more) from me regarding my take on the current state of Long Island wine – and some very, very good wine is being made in the North Fork, and even better wine is being made in the Hamptons. 
But that is a topic for another entry on this blog.
Today, I only want to give thanks – to the wineries of Long Island, for their generosity and hospitality; to Lenn Thompson, for doing the yeoman's work of pulling together the first TasteCamp, and for providing the broadest, deepest, and most comprehensive introduction to Long Island wine that I could have ever hoped to have had; and most of all to my my fellow Right Coast wine bloggers.
After spending a few short days with that group, I'm humbled and deeply grateful for having had the opportunity to be included among the ranks of such a knowledgeable, talented, passionate and fun group.
Those aren't just the fuzzy Kumbaya words of a slightly-inebriated wine lover – to me, they underscore an important aspect of how wine "media" are interacting with wine consumers.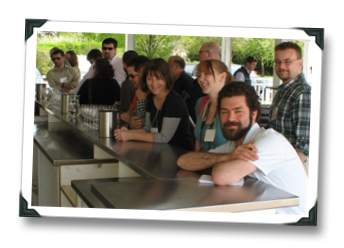 The online community of wine writers is a vibrant group, with a viability and relevance that is increasing nearly every day as a new generation of wine consumers (and those older generations that are increasingly influenced by them) not only demand a new, more immediate way of interacting with wine, but also join our blogging ranks.  These newcomers to the world of wine don't give a crap about our pedigree, our credentials as writers, or our proven experience-levels with respect to wine (as measured in traditional ways such as certifications and the like).
They only care that we're transparent, and that we prove consistently that we know what we're talking about and are dedicated to passionately improving our craft and giving them solid advice.
It's a bit of a scary prospect sometimes, because once you start to get an interactive readership on a blog, you can't help but to want to try live up to those standards.  Knowing that you've got so many colleagues (and friends) on the Right Coast who are living up to those standards is, simply put, inspiring.
Much more to come, both on the topics of Long Island wine and that demanding generation of new wine lovers.  But for now, here's to Long Island, here's to Lenn, and here's to many more TasteCamp meet-ups with the folks who are inspiring me!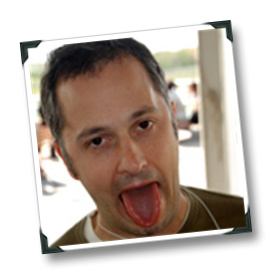 Cheers!